Budweiser Stage | Toronto, Ontario
Irish singer-songwriter Dermot Kennedy will surely excite his Canadian fans this summer as he performs his latest hits from his second album, "Sonder." Catch the rising pop-rock star this June 10 at the Budweiser Stage and sing along to "Innocence and Sadness," "Kiss Me," "Something to Someone," and other songs from his sophomore album. Let the infectious tunes of Kennedy's classic hits such as "Outnumbered," "Power Over Me," and "Giants" make you groove and get you into the zone. The colossal voice of Kennedy will surely fill the Budweiser Stage with nothing but excitement for all his fans. So be sure to secure your tickets early to get the best seats in the venue. Hit the "Get Tickets" link for a safe and fast transaction.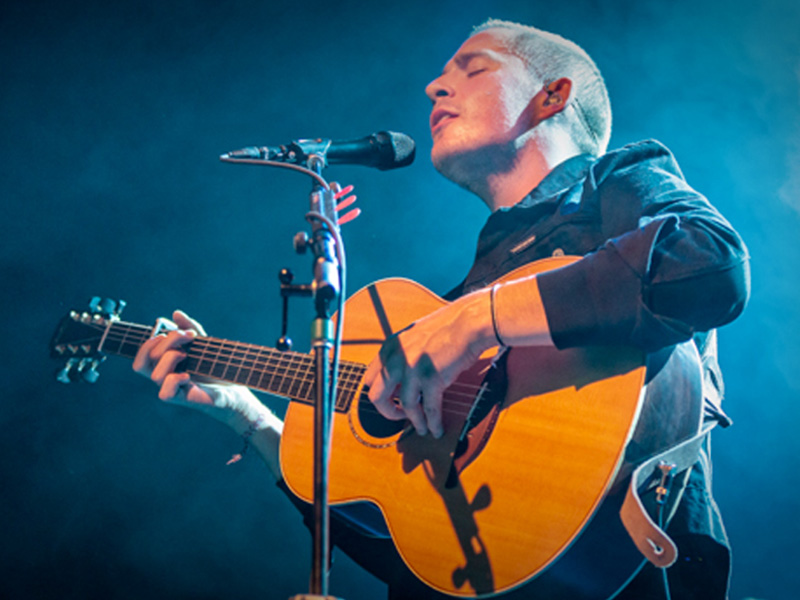 As a self-made artist, the Irish singer-songwriter Dermot Kennedy was able to make his mark in the music industry by releasing his EP "Doves and Ravens" in 2017. His mix of traditional folk with gritty soul and up-to-date pop instrumentation set him apart from any other white guy with a guitar.
Kennedy might be one of the rising stars of his generation; however, his success wasn't achieved overnight. Like most famous musicians, he spent his formative years perfecting his musical abilities. At age 10, he picked up the guitar; by 14, he was writing songs; and by 17, he was fully committed to music. He was able to hone his sound through years of busking in prominent places, including Dublin, Ireland, and Boston, Massachusetts.
He only started releasing full-length albums in 2013, with "Dancing Under Red Skies," but he had been releasing EPs for years before that. He refined his style over time, and 2016's "After Rain" brought him his first taste of popular success. He changed to a more pop style in 2017 and commercially succeeded with the release of "Doves and Ravens."
After a string of EPs and singles, Kennedy finally dropped his full-length debut, "Without Fear," around the end of 2019. The singles "Power Over Me" and "Outnumbered" both did exceptionally well and catapulted the then 28-year-old to widespread recognition. The album shattered all previous sales records in 2019, making it the year's fastest-selling album. In 2020, he received his first major award nomination from the BRIT Awards. His sophomore album, "Sonder," was recently released under Interscope and Island Records in November this year.
To promote his latest album, the Irish singer-songwriter will be performing in some major venues across North America, including Toronto's Budweiser Stage, on June 10, 2023. Don't miss Kennedy as he gives his Canadian fans one of the best concert experiences to welcome the summer! Grab your tickets now by clicking the "Get Tickets" link here.