Budweiser Stage | Toronto, Ontario
This summer, indie rock supergroup Boygenius is embarking on their highly-anticipated The Tour! The North American trek starts right after the trio wraps up their Coachella run in spring and will cover over 20 select cities, including a coveted stop in Toronto, Canada! Prepare for an epic female-powered indie rock extravaganza on Wednesday, 21st June 2023, as Boygenius showcase their incredible hits from their self-titled EP and newly released debut studio album, The Record! The band, comprising indie rock artists Phoebe Bridgers, Julien Baker, and Lucy Dacus, is guaranteed to deliver a fully-packed setlist, which may include their most recent chart-performing releases like "Emily I'm Sorry," "$20," "True Blue," and "Not Strong Enough." Apart from Boygenius, the show in Toronto will also feature hometown favorite Broken Social Scene and bedroom pop icon Claud! Hurry and score tickets now to this incredible show at the Budweiser Stage before it's too late!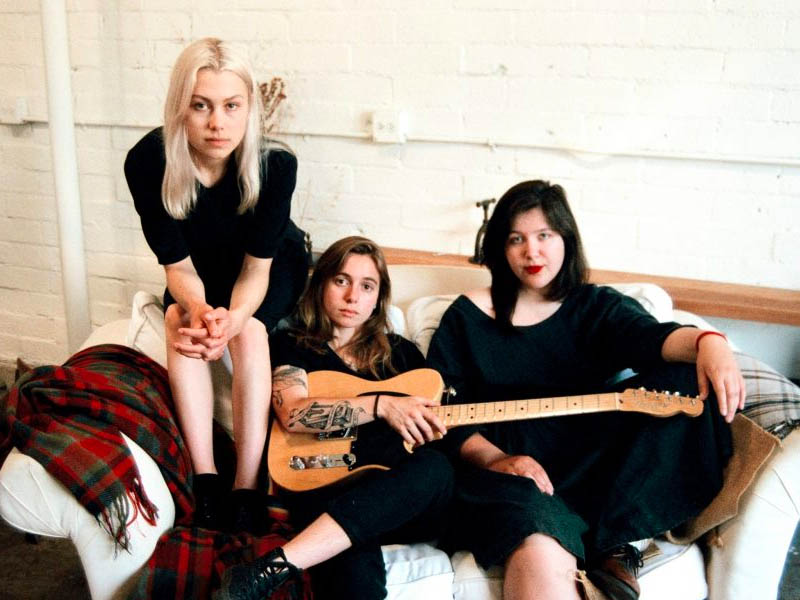 Not too long ago, three iconic indie rock artists, Phoebe Bridgers, Julien Baker, and Lucy Dacus, joined forces to bring us a band we never even dared to imagine. The illustrious trio created Boygenius, the indie rock powerhouse ready to take over the music world. In 2018, the trio debuted the group by releasing their self-titled debut EP. The record entered four Billboard charts, peaking at numbers 3 and 9 on the Billboard Heatseekers and Independent Albums charts. The EP, which was preceded by singles "Bite the Hand," "Me and My Dog," and "Stay Down," also made waves in the U.K. after entering three categories in the Official Charts Company.
In 2020, Boygenius dropped a demo album through their label, Matador. The record contains tracks from their debut studio album, The Record, released in the spring of 2023. The album was met with rave reviews from fans and critics. Some music journalists even praised the band for avoiding any supergroup' cliché" by "recombining their individual styles into a different kind of chemistry for each song." Meanwhile, other reviewers called the album an "instant classic." The Record spawned singles "$20," "Not Strong Enough," and "Emily I'm Sorry," which entered Billboard's Adult Alternative Airplay, Alternative, and Rock charts.
All members of Boygenius are part of the LGBTQ+ community. The trio has openly shared their sexuality, and their camaraderie has brought great music. In a statement, Bridgers shared that she is proud of their group dynamic. She added that as a bisexual woman in a straight relationship, it feels weird to express her thoughts and feelings. Having joined a group where all members are LGBTQ+, she continued, "I wish there were more types of queer people visible to me when I was growing up, and when it comes to our band and our shared dynamic, I have no shame about stepping forward." Ultimately, the trio has no plans to reinvent their image or style. "'This is what we look like and how we feel and what we believe in." Clearly, Boygenius resonated well with listeners. The band's debut effort The Record, garnered over 30 million streams on Spotify. They also recently released a music video/film directed by acclaimed actress Kristen Stewart.
See Boygenius light up the Budweiser Stage on Wednesday, 21st June 2023, by securing your tickets now!