Budweiser Stage | Toronto, Ontario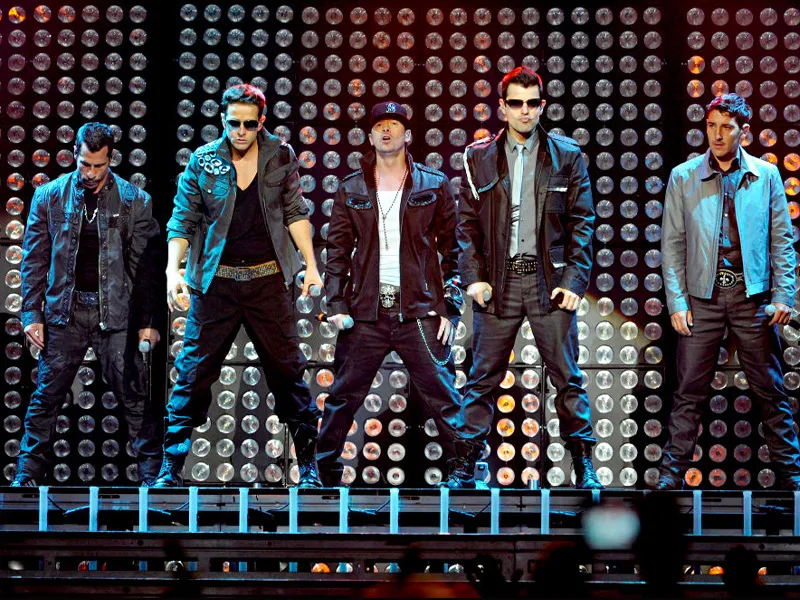 Calling all Canadian Blockheads! The magic of summer is coming to The 6ix this August as the iconic New Kids on the Block brings their highly-anticipated tour to Ontario's Budweiser Stage. Well, this might not come as a surprise to you as the news of the boys planning to recreate their 1990 Magic Summer Tour is ubiquitous. Catch them and their awesome music this August 17 at the famous Toronto venue. On their "Magic Summer 2024 Tour," NKOTB will bring excitement and nostalgia with special guests Paula Abdul and DJ Jazzy Jeff. The world-famous quintet will reinvent their iconic 1990s tour. This is your opportunity to experience this unforgettable concert if you were not old enough (or not alive yet) during their tour three decades ago. Click the "Get Tickets" button to purchase your admission to watch these legendary artists. Reserve yours now and prepare to sing along to "Hangin' Tough," "You Got It (The Right Stuff)," "Step by Step," and "My Favorite Girl," among many others. Sign up for our newsletter now and get $5 off your first order!
Perhaps one of the most iconic tours in the 1990s, New Kids on the Block's "Magic Summer Tour" is one of the band's unforgettable legacies in the pop music scene. With a total of over 3 million fans attending the tour, which spanned across North America, Europe, Asia, and Australia, the concert was an astronomical success. Aside from sporting their incredible music and featuring guest artists during that time, NKOTB teamed up with Harry Blackstone Jr. to incorporate magic and illusions into their show. This enchanted fans and delighted the magic community — contributing to the band winning a prestigious Magic award for their contributions to the medium throughout their tour.
Just when you thought that such concerts may not exist today, the legendary quintet of Donnie Wahlberg, Joey McIntyre, Jonathan Knight, Jordan Night, and Danny Wood will bring the magic back this 2024! Yes, New Kids on the Block is back this summer of 2024 to reimagine their famous tour. In this concert tour, which will kick off on June 14 at the Blossom Music Center in Cuyahoga Falls, Ohio, the band will play in most outdoor venues — a first for the band in 15 years.
In an interview with GMA, Donnie Wahlberg said that the tour may not feature actual magic, but "the true 'magic' of this tour is in the music, the moments and the memories that we get to create – and recreate – with our amazing fans each night." With such promise, fans are assured that they will be singing and dancing along to the oldies hits and going down memory lane. "Feeling all the nostalgic feels of the original Magic Summer, with the bond that we've shared throughout the years, will make for a most magical time indeed," Wahlberg added with excitement.
The band will be performing across the US and Canada, stopping at over 40 venues, including Texas, Chicago, New York, and Los Angeles. The series of concerts will conclude at Noblesville, Indiana's Ruoff Music Center on August 25, but not without stopping at Toronto's Budweiser Stage on August 17.
If you are a certified Block Head, this is a concert you shouldn't miss. Reserve your tickets as early as today because these will likely sell out soon. For ticket information and details on how you can secure the best ticket prices, click the "Get Tickets" link.