Budweiser Stage | previously Molson Canadian Amphitheatre
There's no need to wish you were knee-deep in the water somewhere to enjoy your summer as Zac Brown Band will wash your blues away this Saturday, 4th June 2022, at the Budweiser Stage in Toronto. Yes, you've read that right! The Georgia-based country music star Zac Brown and his band are heading to the Great White North to give Canadian fans one of the best country music experiences this summer. Join the Grammy award-winning band in their "Out in the Middle Tour" by securing your tickets as early as today. If you enjoyed the message of the rich country lifestyle celebration of working hard and playing harder in Zac Brown Band's new song "Out in the Middle," you will surely enjoy seeing them perform it live in front of an endearing audience. Sing along to this new song and many other hits from the band this summer at the Budweiser Stage. See you there!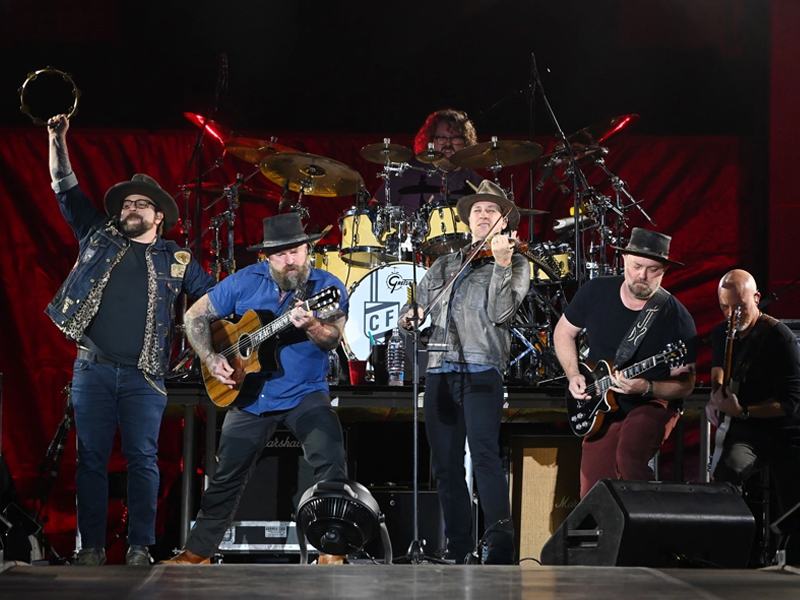 Following the success of their "The Comeback Tour" in 2021, the Zac Brown Band wastes no time in bringing the best concert performances through another North American tour this year. The multi-platinum, GRAMMY Award-winning band is set to start their "Out in the Middle Tour" this April and will make memorable concert stops at major cities in the US and Canada — and Toronto's Budweiser Stage is lucky enough to be the venue for the band's two-night show on June 3 & 4.
Being one of the most consistent-touring acts of the last decade, Zac Brown Band regularly claims a top spot in Pollstar's Top 10 Global Concert Tour list. It came as no surprise since the band is known to give their audience what they want. Aside from their catchy songs, Zac Brown Band's blend of chops, spirit, and knowing exactly how to please a crowd always make their concert a hit.
"Performing in front of millions of fans around the world is one of the most electrifying and humbling feelings," said Zac Brown. "We're so excited to go back out on the road and keep the unbelievable momentum going from 'The Comeback Tour.' It's been such an incredible year for the band, debuting some of the best music we've ever made, and we are thrilled to continue playing live for our amazing fans."
With such a promising statement from Zac himself, we can expect that this tour is going to be one of the best. The band promises to showcase its old-school country roots and southern-rock style in this concert tour — an ode to their country pride and life's simple pleasures. So if you want to celebrate these life's simple pleasures with the band, make sure to grab your tickets for their show.