Budweiser Stage | previously Molson Canadian Amphitheatre
World-renowned New Age composer Yanni comes to Budweiser Stage on Saturday 21st July 2018! Celebrating the 25th anniversary of his hallmark concert, Live at the Acropolis, Yanni and his orchestra will perform the concert live in its entirety! Relive the magic of Yanni's greatest album live – tickets available now!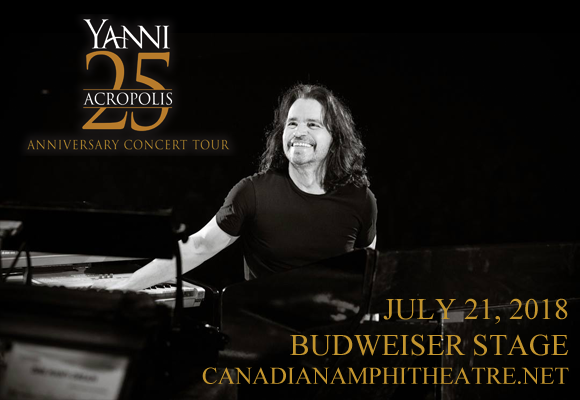 Greek composer, keyboardist, pianist, and music producer Yanni first came to prominence in the late 1980s and early 1990s with his unique blend of jazz, classical, soft rock, and world music. Yanni's first Grammy-nominated album was 1992's Dare to Dream, and In My Time (1993) was also nominated for a Grammy Award. That same year, Yanni filmed his breakthrough concert, Live at the Acropolis, and released the video, which became the second best-selling music concert video of all time (after Michael Jackson's Thriller), selling more than 7 million copies worldwide. A prolific composer and performer, Yanni has released 17 studio albums and 5 live albums to date.