Budweiser Stage | previously Molson Canadian Amphitheatre
On July 4, 2023, as part of their "Indie Rock Roadtrip" tour, Weezer will headline a historic concert at the Budweiser Stage featuring some of the greatest acts in history that will include Future Islands and Joyce Manor to really rev up the crowd. Expect to party with some of the best people around as these superstars take the city by storm. Don't be left out of the fun; purchase your tickets right away. Just hit the "Get Tickets" button and follow the simple checkout process to complete your ticket purchase.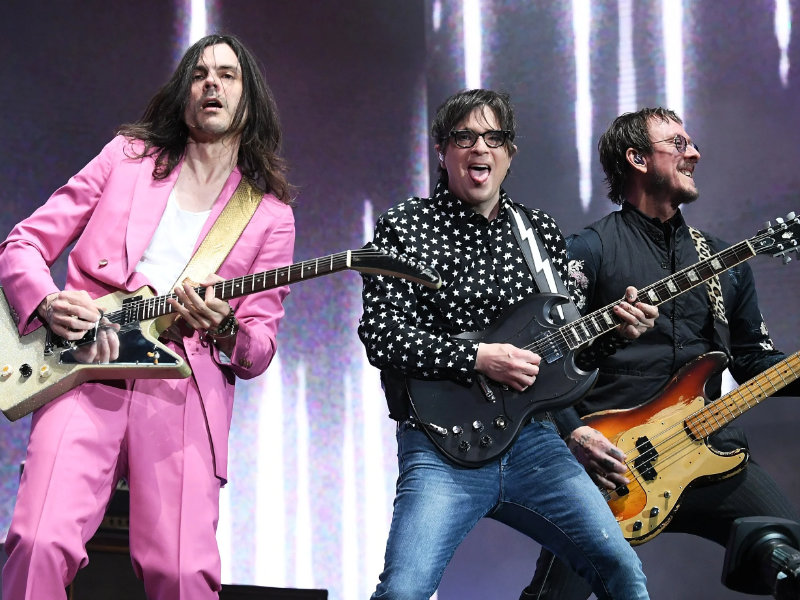 No other band comes close to matching Weezer. Their incredible, singular style continues to astound audiences concert after concert. They've been around since 1992, and their extraordinary originality is due to the eccentricity that runs through every part of their music. Over 35 million albums have been sold as a direct result of this, with over 10 million of those sold in the US.
Fans have gone insane with excitement with the announcement of their "Indie Rock Roadtrip," which promises to be an electrifying journey through the band's greatest hits like "Say It Ain't So" (1994), "Only In Dreams" (1994), "My Name Is Jonas" (1994) , "Tired Of Sex" (1996), "El Scorcho" (1996), plus a bunch of deeper cuts. You will be on the edge of your seat from the show's opening to its closing. Be prepared to be rocked and to make memories that will be talked about for a long time to come.
We get it, you are anxious to get your hands on some tickets to what promises to be the most amazing show you have ever attended. Don't worry, because you've come to the best place. Get your tickets before anyone else does by clicking "Get Tickets" and completing the quick and easy prompts.