Budweiser Stage | previously Molson Canadian Amphitheatre
Vance Joy comes to Budweiser Stage on Thursday 9th June 2022 as part of the Long Way Home Tour. He will be accompanied by the likes of Budjerah & Mia Wray as special guests. The Australian artist had made his mark on the world, and his upcoming tour promises to be one of the year's special events. His latest hit, "Missing Piece," hit over 3.2 billion streams worldwide. If you're looking for an opportunity to catch Vance Joy live, you need to act fast and get your tickets right this moment! They could be selling out almost immediately.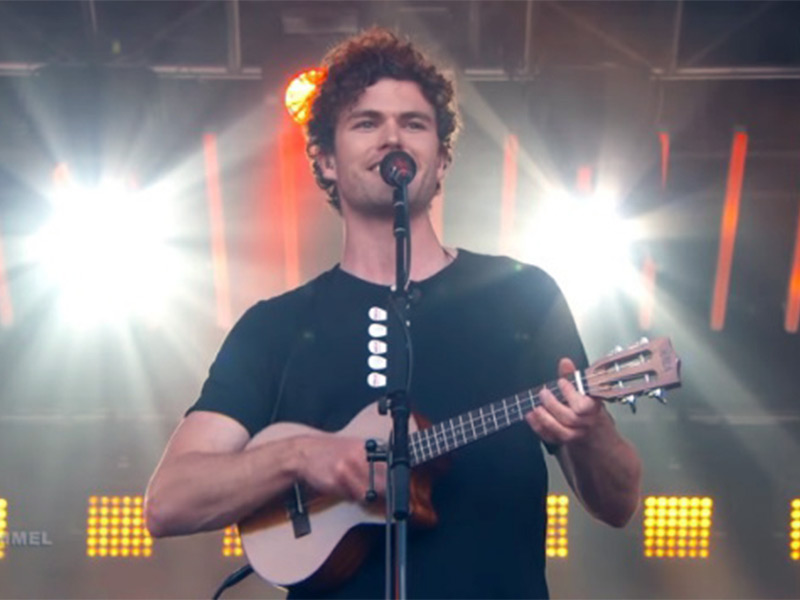 Vance Joy is a multi-platinum singer/songwriter who recently announced a pair of Canadian headlining shows for 2022's summer, including one at the Budweiser Stage on 9th June. The opening acts will performed by Dear Rouge and Budjerah. Joy is one of the most sought after artists of the modern era. He has over 5 billion streams and 3 million views on Tiktok. His recent single, Missing piece, has amassed 68 million global streams and 10 million from Canada alone. The single was a massive hit, as it reached number 2 at Alternative Radio in Canada and was featured in the hit TV show Grey's Anatomy.
Joy is known for lighting up stages worldwide. He is an acclaimed live performer, which is why his shows are always sold out. He has performed at famous festivals including Austin City Limits, Red Rocks Amphitheatre, Coachella, Firefly. He has also appeared as a special guest on stadium runs for Taylor Swift and P!nk. Vance Joy is a natural charmer, which really shows on stage. He is one of the best live performers around, and if you want to see Vance Joy live, you need to get your tickets right now!