Budweiser Stage | Toronto, Ontario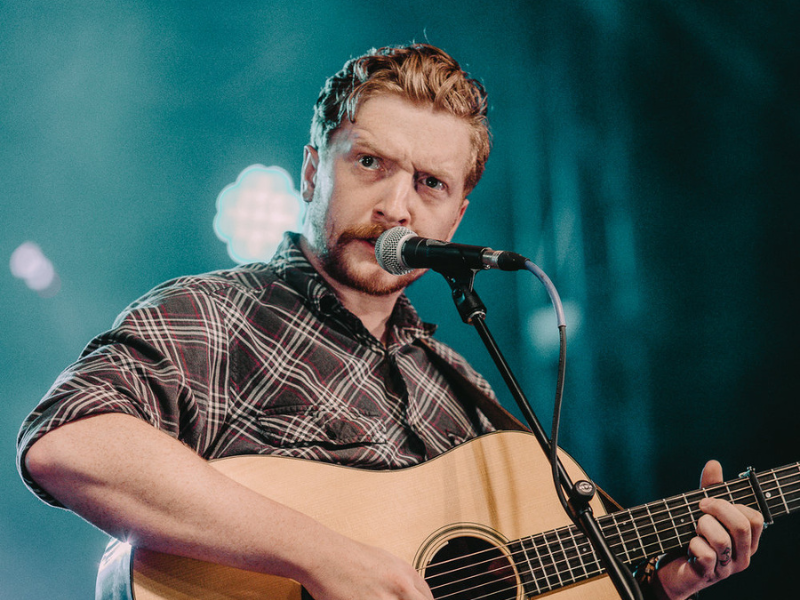 Country superstar Tyler Childers is hitting the road in 2024! His band The Food Stamps is joining the "Mule Pull '24 Tour" and it's set to launch next Spring. They're headed for a North American and European run, including a long-awaited stop in Toronto, Ontario! Prepare to jam along to the best hits that country music has to offer when they arrive in your area!
Catch Tyler Childers and The Food Stamps at the Budweiser Stage on Tuesday, the 9th of July, 2024. Lots of special guests will be joining them on the road but for this one, S.G. Goodman and Wayne Graham are tagging along! So, get your hearts ready because you're about to have the best country music experience of your life!
Tickets to Tyler Childers in Toronto are on sale right here. If you want to get your hands on tickets, you need to secure them right now! Tickets are selling fast!
Tyler Childers and his band The Food Stamps brought exciting news for their fans upon the announcement of the "Mule Pull '24 Tour" in honor of Childers' latest album - 'Rustin' in the Rain.' This North American tour will commence in April and it promises to be a remarkable journey. It's going to hit renowned venues like Madison Square Garden in NYC and more! In addition to this, Childers has recently unveiled a second leg of shows. And you know what's coming next… He's arriving in Toronto, Canada!
To make the experience even more special, the tour will feature a variety of fantastic opening acts, including Sylvan Esso, Allison Russell, Hayes Carll, Nathaniel Rateliff & The Night Sweats, Shaky Graves, and S.G. Goodman. It's going to be an unforgettable musical journey!
For the show in Toronto, he will be joined by S.G. Goodman - a critically acclaimed singer-songwriter known for her introspective and soulful folk music. Her lyrics delve into themes of identity and the American South. Wayne Graham will also join - a folk and indie rock duo offering heartfelt songs that resonate with a wide range of audiences.
Tyler Childers unveiled his latest album 'Rustin' in the Rain' - and it's a masterpiece, to say the least. The songs are as heartfelt as you would expect, all coming from a place of honesty and Tyler Childer's own experiences. You can tell from the tunes that Tyler is trying to send a deep message and wants to use his platform to speak about topics that could be considered taboo.
He recently shared that the reaction to his music video 'In Your Love' has been more positive than he expected. He also shared that he felt incredibly touched by the coming-out stories which were posted by his fans. "To be that encouragement that someone needs to get one step further to self-actualizing — that's the power of music, and I'm just really honored that that whole entire piece resonated in that way."
It's beautiful what Tyler Childers has been doing these days. Fans are more proud of him than ever. If you're one of his fans, you need to come see the show. Catch him live at the famed Budweiser Stage for a concert you'll never forget! Grab your tickets today!