Budweiser Stage | Toronto, Ontario
Join The Lumineers on their 2022 Brightside World Tour for a special, live performance at the Budweiser Stage on Saturday the 11th of June 2022. The indie-folk band Caamp will be performing too, both groups creating a concert full of indie-folk music that is rich with vibrant energy and beautiful noise. Tickets are on sale, so book yours today to secure your seats for an evening with The Lumineers and Caamp on the 11th of June at the Budweiser Stage. It will be a concert full of emotive, diverse and articulate music that will inspire your 2022, so don't miss out.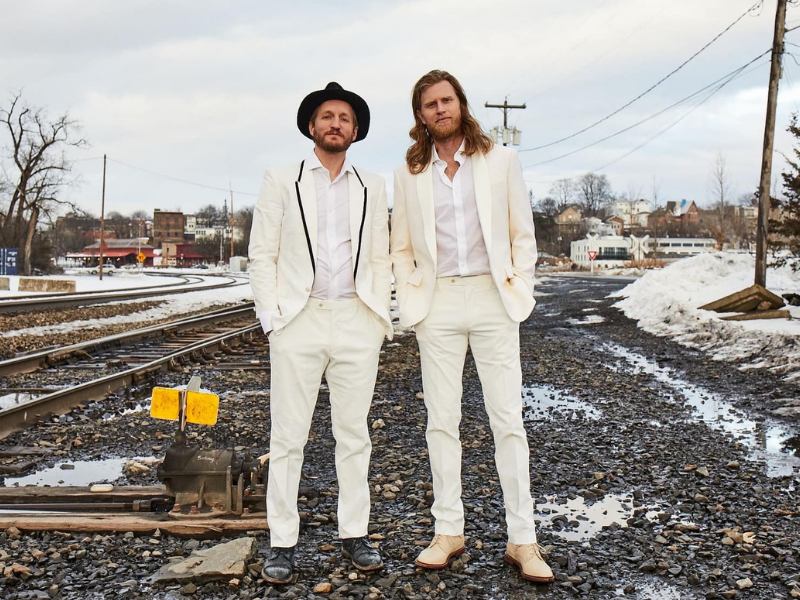 The Lumineers are touring worldwide this year following the release of their 2022 album 'Brightside'. Wesley Schultz and Jeremiah Fraites are the original and founding members of The Lumineers, co-writing many of the band's songs. The sounds The Lumineers produce have helped indie-folk music become recognised again as stripped back, yet raw and articulate music that really evokes a lot of emotions. Many of The Lumineers songs are simple in their composition, meant to be easier pieces for others to play, continuing the sharing nature of folk music. Their debut self-titled album, released in 2012, marked the beginning of The Lumineers success as a band. Their album peaked at number 2 on the U.S Billboard 200 and has been certified triple platinum in the U.S and Canada. They have released 4 albums between 2012-2022 and have produced several international hit singles, such as 'Ophelia', 'Angela', 'Stubborn Love', 'Cleopatra' and 'Ho Hey'. Their latest album, 'Brightside', has songs, namely 'Where We Are', 'Brightside', 'Never Really Mine' and 'Rollercoaster', that are already hits with listeners. The Ohio folk trio, Caamp, will be joining The Lumineers. They have released 2 albums and 1 6-song EP. Their 2nd album, 'By and By' was released in 2019.