Budweiser Stage | previously Molson Canadian Amphitheatre
The biggest selling US Female Band of all time, The Chicks, is heading to the Great White North this summer for another epic concert experience for all Canadian fans to behold. Join the legendary trio as they take Budweiser Stage by storm this Friday, June 24, 2022, in Ontario, Canada. The band that was once known as Dixie Chicks will make you all March March to the venue with anticipation as this is their first tour after their critically-acclaimed album "Gaslighter" was dropped in 2020. The "There's Your Trouble" hitmakers mean no trouble as they take the Grammy award-winning artist Patty Griffin with them as a guest. So don't wait any longer! Click on the link on this site to book your tickets now!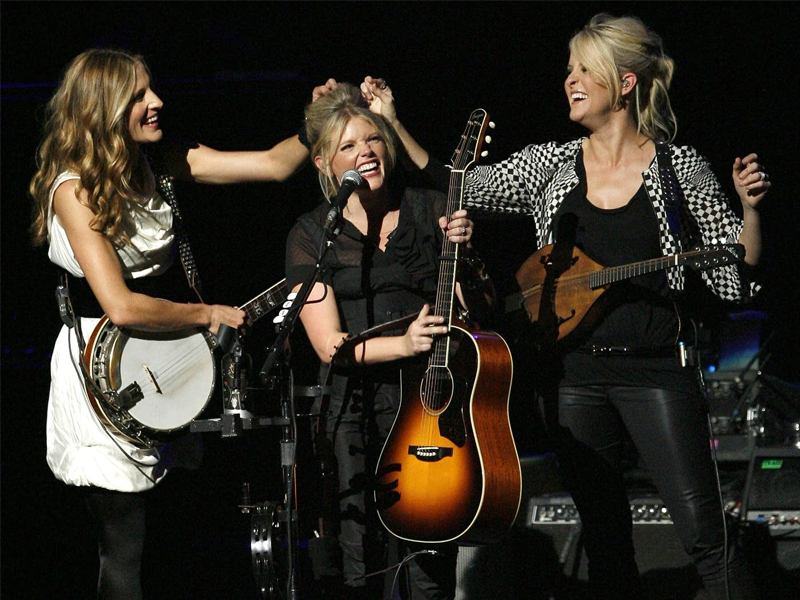 No one can talk about the Chicks without mentioning the trio's controversy in the 2000s that caused them to be shunned by country radios. Perhaps this will be forever brought into light as this showed how outspoken and fearless these country superstars are. Being the first target of cancel culture, the trio composed of Natalie Maines, Emily Robison, and Martie Maguire had to endure the effects of the controversy in their careers. It may have taken a while before they come back into the limelight. In fact, it took 14 years before they could drop a new album.
However, the trio has vindicated themselves and proved all their critics wrong. They have proven that they could not just Shut up and Sing. Well, the whole world is glad they did not bow down to all criticisms because if they did, we would not be able to have their superb new album "Gaslighter" and their 2022 North American Tour. This tour is highly-anticipated among all fans in US and Canada since this is the first tour they have had after dropping their recent album. In addition to their newer songs, they are expected to perform their classic hits such as "You Were Mine," "Cowboy Take Me Away," "Wide Open Spaces," "There's Your Trouble," "Travelin' Soldier," and "Not Ready to Make Nice," among several others.
The 13-time Grammy-award winners will be joined by two special guests in this tour: Patty Griffin and Jenny Lewis. The Grammy-award winner Patty Griffin will join The Chicks in the first half of their tour from June 14 – July 9, and Jenny Lewis will be the guest for the remainder of the tour dates until it concludes on August 13. Griffin, known for her stripped-down songwriting style in folk music, will be joining The Chicks in Canada. Her musicality and the musical genius and showmanship of The Chicks will surely make the Budweiser Stage concert the one to watch out for this summer.