Budweiser Stage | Toronto, Ontario
Hey Toronto fans, can't get enough of The Chicks? Well, you are in for a treat as the legendary trio will give their Canadian fans their hearts' desire this Saturday, 25th June, for the second night of their Budweiser Stage show. Together with the Grammy award-winning artist Patty Griffin, Martie, Natalie and Emily will entertain their fans in a night of countless hit songs that stood the test of time. If you missed booking tickets for their first show, this is your chance to secure one for you and your friends. Click on the "Get Tickets" link, and March March your way to Budweiser Stage this June 25th. See you there!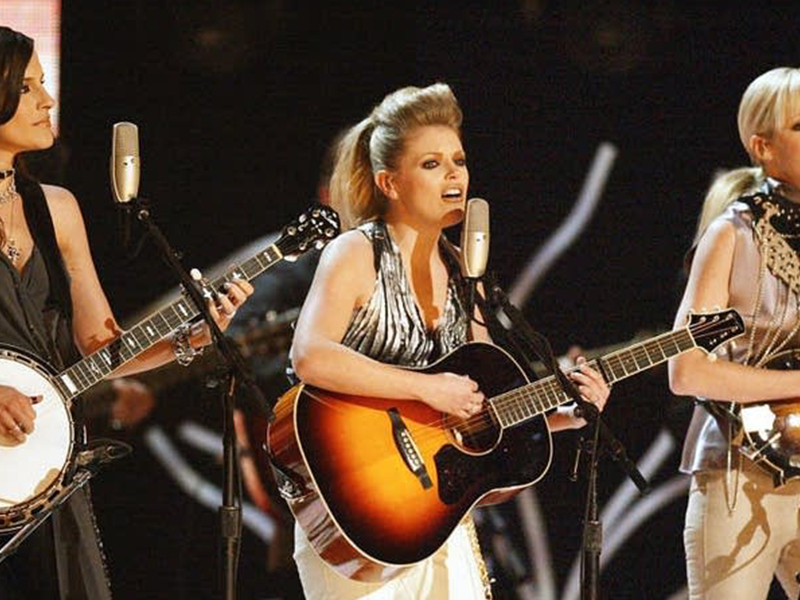 The Chicks' comeback in 2020 is probably the best thing that happened in the music scene in recent years. After all, millions of fans worldwide have been clamoring about it for over a decade. After a long hiatus, Natalie, Martie, and Emily, formerly known as the Dixie Chicks, are back. They dropped the word 'Dixie' in their name — a bold move from the fearless women who shook the conservative world of country music. Thus, the world is again treated to the genius of the best-selling US female band of all time.
The Chicks are known for their several country music hits like "You Were Mine," "Cowboy Take Me Away," "Not Ready to Make Nice," "Goodbye Earl," "Wide Open Spaces," and "Travelin' Soldier," among many others.
After dropping "Dixie" in their name, they released their critically-acclaimed album "Gaslighter." The lead single "Gaslighter" spoke about Natalie's failed marriage which resonated with most listeners. The song "March March," which became an unofficial anthem for the Black Lives Matter movement in 2020, spoke about social commentaries and owning one's beliefs. The latter theme is, of course, a topic The Chicks can preach about, as they are the epitome of standing for what you believe in.
Immediately after announcing their 2022 tour, fans bombarded The Chicks' social media about the anticipated tour dates. And the country music icons' stop at Canada's Budweiser Stage is initially scheduled for one night only on June 24, 2022. However, fans demanded a second night. Thus, a second show is added. So, if you want to see The Chicks live again for the second time around — or you haven't had the opportunity to book a ticket for the first night — you should grab your tickets as early as now.
In this concert, the country music legends will be joined by the Grammy award winner Patty Griffin. Griffin is known for her stripped-down songwriting style in folk music which earned her a great deal of following and recognition among many fans and critics alike. Thus, The Chicks show will definitely be more exciting with her participation as a guest.