Budweiser Stage | previously Molson Canadian Amphitheatre
The 1975 returns to North America on a show stopping 2020 tour, if that wasn't enough – The 1975 are also back with a brand new album and will be dropping it the same month as their US and Canada dates! So, if you've been waiting on the edge of your seat to hear their latest material then why not do it in a live concert setting?! Catch The 1975 live at Budweiser Stage on Thursday 21st May 2020!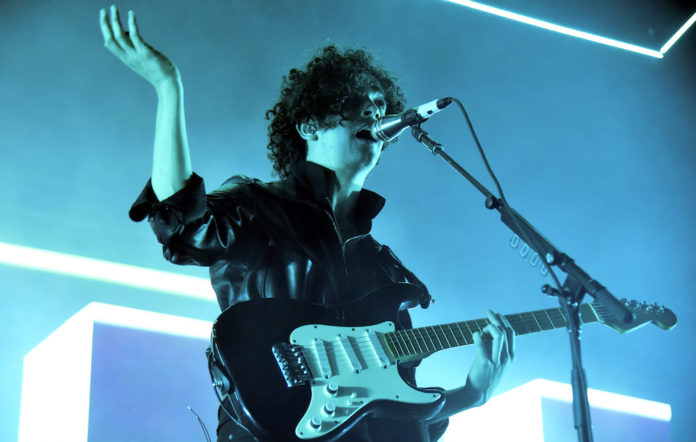 Pop rockers The 1975 have had an unstoppable ride on the music scene, from their local success in their home country of England to their international stardom success. As they first formed back in 2002, in Cheshire England (now based in Manchester, England) – the talented group of lead vocalist and rhythm guitarist Matthew Healy, lead guitarist Adam Hann, bassist Ross MacDonald, and drummer George Daniel have transformed the music scene, from when they first began playing music together as teenagers and showcasing their songs at their local venues, right up until today.
The 1975 started their career supporting some of the major names within Rock and Pop and have progressed now to a headline act in their own right. Known best for their singles "Sex", "Chocolate", and "Robbers" from their self-titled debut album in 2013, which gained them their mainstream success, The 1975 haven't looked back ever since.
Their next releases also topped the charts in the UK and the US, with their second album, I Like It When You Sleep, for You Are So Beautiful yet So Unaware of It in 2016 and A Brief Inquiry into Online Relationships in 2018.
The 1975's international success has brought their tours back to North America time and time again and in 2020, they have dropped the news that they will be once again heading out on the road this time with a brand new album 'Notes on a Conditional Form' set to be released this coming Spring! That means that their lucky fans heading down to their live concerts in May 2020 will be some of the first to ever hear the record for the first time and also see them perform songs from the album for the very first time too!
This double whammy of an epic experience has driven fans from all over the world to grab they're tickets for probably one of the most important moments in The 1975's career! Whatever you do, don't wait too long to book yours!