Budweiser Stage | Toronto, Ontario
This summer, new-wave fans can look forward to a spectacular season because the leaders of synthesizer pop-rock music are coming to North America! English new wave powerhouse Tears For Fears are making their way to the U.S. and Canada for a highly-anticipated outing! The tour, held to promote their latest album, The Tipping Point, will conquer over 20 cities in North America, including a much-awaited stop at the Budweiser Stage in Toronto, Canada! Fans can anticipate this platinum-selling band's sensational hits, such as "Everybody Wants to Rule the World," "Mad World," "Pale Shelter," "Change," and many more! Apart from familiar hits, fans can also expect a plethora of new songs from the band's latest album, which is their first studio release in 18 years! If you're keen on taking a nostalgic sound trip this summer, you better hurry and score tickets now to see Tears For Fears in Toronto!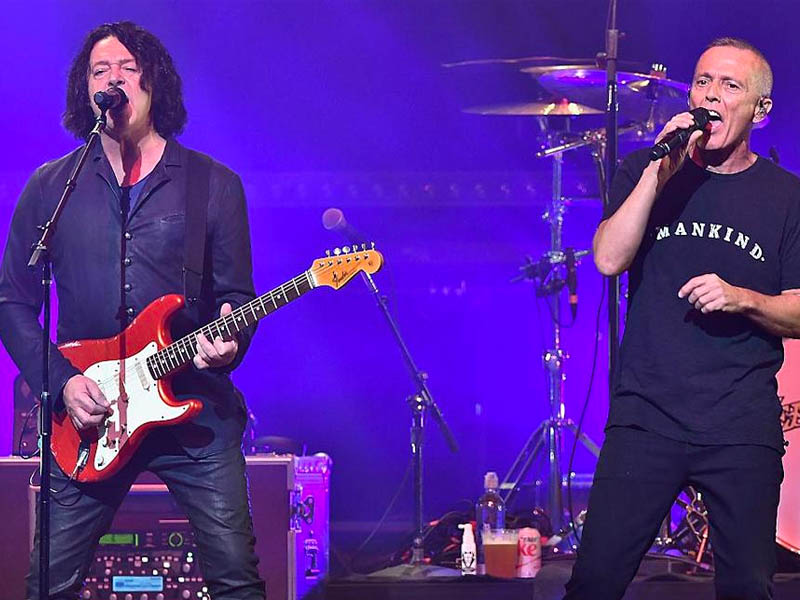 Last year, chart-topping new wave outfit Tears For Fears dropped their latest album, The Tipping Point. The album is the second studio effort to feature the return of original member Curt Smith who departed the band just right before their 1993 album, Elemental. With the return of Smith, Tears For Fears produced two records. In 2004, they released their sixth studio album, Everybody Loves A Happy Ending. It took almost ten years for the band to come out with the record. Thus, this much-awaited return was met with high enthusiasm and even higher expectations. Luckily, Tears For Fears do not disappoint. The album, which spawned singles "Closest Thing to Heaven" and "Everybody Loves a Happy Ending," entered the charts in nine countries, including the U.S. and the U.K. Meanwhile, critics received the record with high-acclaim.
Last year, The Tipping Point was released as a follow-up to their 2004 album. The record reportedly took a while to produce due to the band's commitment to their management. The record was to include a couple of collaborations with contemporary artists. In order to preserve the band's signature sound, lead singer and frontman, Roland Orzabal was clearly very selective during the process. In the end, members of Bastille co-wrote a song with Orzabal and Smith for the track "I Love You But Im Lost." After a successful tour in 2019, the album's plans were immediately expedited. The album spawned the title track's lead single, which entered three U.S. charts, including Alternative Digital Song Sales and Adult Alternative Songs.
These two records are exemplary installments to Tears for Fears' catalog of critically-acclaimed albums. In the '80s, the band blessed fans with outstanding efforts, such as its debut album, The Hurting, the five-time platinum Songs from the Big Chair, and the Seeds of Love. These albums spawned several Tears For Fears staples, such as "Mad World," "Change," "Everybody Wants to Rule the World," and "Sowing the Seeds of Love."
Catch Tears For Fears this summer by securing tickets to their show at the Budweiser Stage. This highly-anticipated performance will feature alternative rock act Cold War Kids, who are also currently promoting their latest effort, New Age Norms! Tickets to their show at the Budweiser Stage are now available!