Budweiser Stage | Toronto, Ontario
This summer, music fans in Toronto can look forward to an amazing season packed with incredible, high-energy music performed by illustrious hip-hop acts! The Summer High Festival is set to conquer the city's iconic entertainment destination for a one-night rap fest featuring Indo-Canadian hip-hop star AP Dhillon, critically-acclaimed singer-songwriter and rapper Don Toliver, and international music producer Intense! Together, these prolific performers are set to light up the Budweiser Stage on Saturday, 29th July 2023! Fans can anticipate countless phenomenal hits as these performers cover their career-spanning catalog! AP Dhillon recently came out with new singles from his 2022 effort, Two Hearts Never Break the Same. Meanwhile, Don Toliver and Intense are currently promoting new singles from their 2023 effort Love Sick and Heat! So if you're keen on catching these fantastic artists' new and older hits, then better hurry and secure your tickets now before it's too late!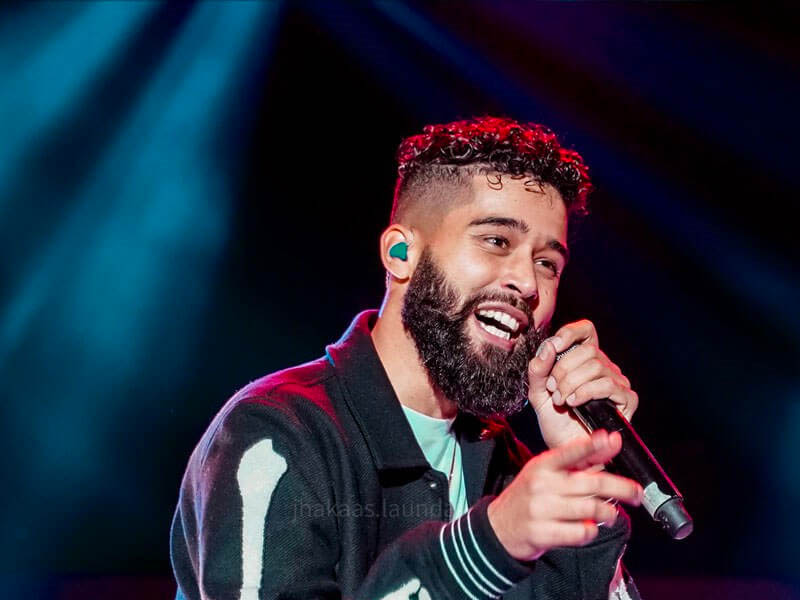 The Summer High Festival is set to entertain music fans with remarkable performances that will make their summer memorable! On Saturday, 29th July 2023, the Budweiser Stage will welcome the chart-topping Indo-Canadian artist Amritpal Singh Dhillon better known by his stage name, AP Dhillon. The singer, rapper, and music producer has been making waves on the Canadian chart since the release of his debut album, Not By Chance, in 2020.
AP Dhillon, who creates music in English and Punjabi, is also breaking ground in the UK's Punjabi and Asian charts, with six singles in the top 10. his 2020 single? "Saada Pyaar" notably topped U.K.'s Asian chart. The following year, AP Dhillon continued to conquer the charts with hits like "Insane," "Ma Belle," "Against All Odds," "Spaceship," and more – all of which were spawned by his sophomore effort, Hidden Gems. Last year, AP Dhillon released his latest album, Two Hearts Never Break the Same, featuring hit singles "All Night," "Final Thoughts," and "True Stories."
American hip-hop artist Don Toliver is currently supporting the release of his 2023 album, Love Sick, with a slew of festival appearances and headlining solo shows across North America. The highly-acclaimed singer-rapper first made waves in 2019 with his breakout hit, "No Idea." The single, spawned from his debut album, Heaven or Hell, entered the Billboard Hot 100 and 19 other countries. It later earned triple platinum status in the U.S. upon achieving incredible commercial success.
In 2020, Don Toliver released his highest charting single, "Lemonade," which peaked at number 6 on the Billboard Hot 100. The song was a collaboration single with Gunna and Internet Money, featured in their music collective album, B4 the Storm. The song earned four-time platinum status in the U.S. as well as Canada. Aside from career-spanning hits, Don Toliver is also set to debut new songs at the Summer High Festival. His latest album, Love Sick, spawned several hit singles, "Leave the Club," "Private Landing," "4 Me," and "Do It Right."
Catch Don Toliver and AP Dhillon, along with performances from esteemed music producer Intense, who's also promoting his latest album, Heat. Grab tickets now to Summer High Festival by clicking on the Get Tickets link!