Budweiser Stage | previously Molson Canadian Amphitheatre
Canadian rock band Sum 41, known for their massive hits, "In Too Deep," "Motivation," and "The Hell Song," has announced a homecoming show to be held at the Budweiser Stage on Thursday 14th July 2022. The show, titled Coming Home For The Summer 2, features special guests All Time Low and local rock icons, Gob and the OBGMs. The event at the Budweiser Stage is Sum 41's second homecoming show, with their last being held in 2019. If you're a fan of Sum 41, you better take this opportunity to witness the legendary punk rock band perform in their hometown! Hurry and get your tickets now before it's too late!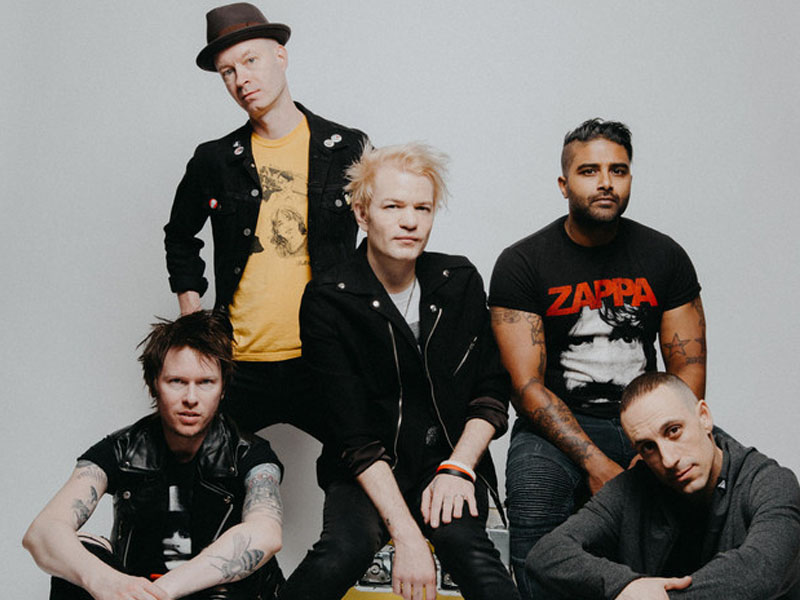 Sum 41 rose to prominence during the early 2000s upon releasing their debut album, All Killer No Filler. The record achieved incredible commercial success, even a breakthrough in the mainstream U.S. market. All Killer No Filler debuted at number 13 on the Billboard 200 chart and number 9 on the Canadian charts. Apart from North America, the album also entered the charts in 11 other countries. All Killer No Filler was preceded by Sum 41's massive hits, "Fat Lip" and "In Too Deep," which topped Billboard's rock chart. In 2007, Sum 41 released their fourth and most successful record, The Underclass Heroes. The album topped the Canadian chart and peaked at number 7 on the Billboard 200 chart. The Underclass Heroes spawned the singles "Underclass Hero," "Walking Disaster," and "With Me."
Sum 41 has received numerous accolades, including an MTV Video Music Award, two Juno Awards, and a MuchMusic Video Award. In 2012, Sum 41's single "Blood In My Eyes" was nominated for the Grammy Awards for Best Hard Rock/Metal Performance. Since 2001, Sum 41 has been touring relentlessly in North America and internationally. In 2013, Sum 41 celebrated the 15th year anniversary of their third album, Chuck. The anniversary was celebrated with a tour titled Order in Decline.
American pop-punk band All Time Low joins Sum 41 as a special guest on this one-off show. The band is prominently known for their hit singles, "Weightless," "Dear Maria, Count Me In," and "Monsters."
If you love pop-punk and rock music, come check out Sum 41, All Time Low, Gob, and the OBGMs at the Budweiser Stage in Toronto, Canada! Tickets are now up for grabs!