Budweiser Stage | previously Molson Canadian Amphitheatre
Get ready as this dream come true line-up hits the stage this coming Summer!
That's right – Steve Miller Band & Peter Frampton are taking the road to bring fans a show like never before… These two 1960's rock acts will be showcasing their classic live material at the Budweiser Stage on Tuesday 20th June 2017! Tickets will sell fast – so, don't wait around – book yours today!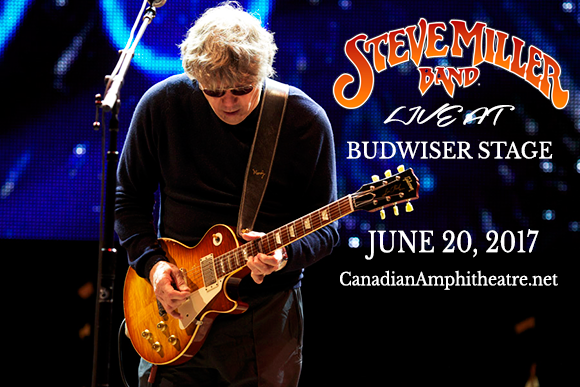 "He remains a vastly underrated guitarist and knowledgeable, gracious rock and blues historian, respectful of those who respect the craft as much as him. If you really want to know why Miller's about to become Rock and Roll Hall of Famer, start with this: The man just has hits for days."
"Along with the '70s classics, the master musician treated the crowd to a few dazzling instrumental selections from his 2006 album. Peter Frampton's demeanor is unassuming, but his technique is still masterful."