Budweiser Stage | previously Molson Canadian Amphitheatre
Fans of Steely Dan, you can't afford to miss this upcoming concert. Donald Fagan is on his first major tour since the death of Walker Becker last year, and he's planning to make it a truly great tribute to everything Steely Dan have ever achieved. Joining him on the road are The Doobie Brothers. Both bands come to the Budweiser Stage on Monday 2nd July 2018 – be there! Get your tickets now, while they last.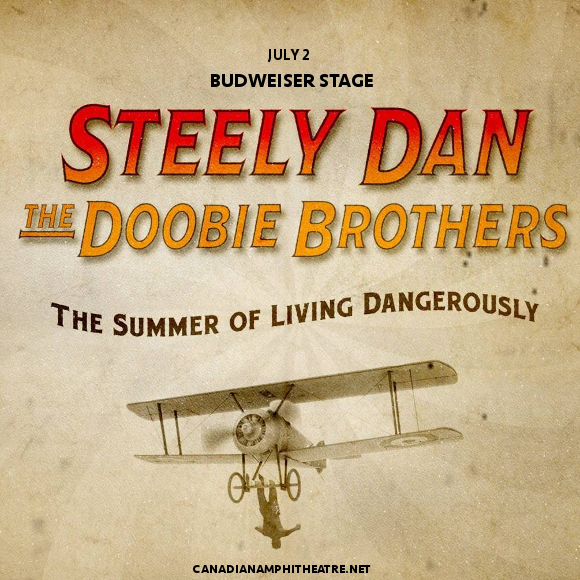 In a heartfelt statement, Donald Fagan described his last moments with his former bandmate. "When I put a chair next to the bed, he grabbed my hand. It was something he had never done ever before," he said. "And we had a great talk and, you know, he was listening to hard bop – his wife had put on Dexter Gordon records. He was very weak but he was still very funny. I'm really glad I had those hours."
With a legacy spanning over 25 years, Steely Dan rose to prominence in the 70s as one of the pioneering bands blending jazz and rock together. Gaining a reputation for their high degree of technical perfection and unusual, often ironic lyrics, the band developed a studio sound that influenced generations of musicians to come.
Don't miss your chance to pay tribute to one of the most important bands of the 70s with Donald Fagen and The Doobie Brothers live in concert – book your tickets to see Steely Dan NOW while you still have the chance!!