Budweiser Stage | Toronto, Ontario
This 2022, a classic rock extravaganza is taking place in North America featuring the Scorpions, together with Whitesnake and Thundermother. These phenomenal rock groups are traversing the region on a 24-date outing, and they are making a stop at the Budweiser Stage in Toronto on Sunday, 21st August 2022! The show is part of the Scorpion's Rock Believer World Tour, where they will be performing their greatest hits and fan favorites. The tour will also feature Whitesnake's last ever series of shows as the band embarks on their farewell trek this 2022. If you love classic rock, you better score tickets now because this show is bound to sell out fast!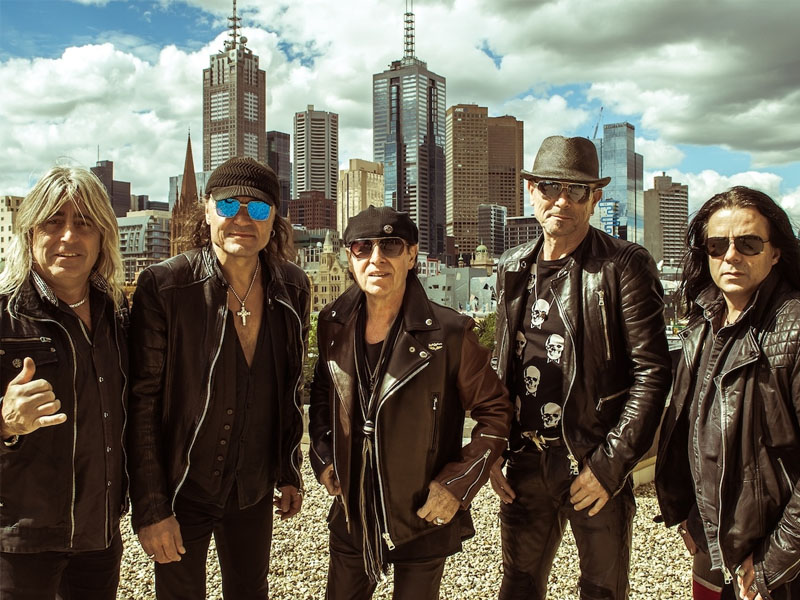 The Scorpions is one of the world's best-selling rock bands, with over 100 million albums sold. The band is known for their massive hits, "Wind of Change," "Rock You Like Hurricane," and "Still Loving You." Although they reached their peak during the '80s, the Scorpions remain one of the most active touring groups in the world. With their timeless rock anthems and loyal following, the band continues to release new music. This 2022, the Scorpions dropped their latest album, Rock Believer, with much critical acclaim. The album peaked at number 2 on Billboard's Top Hard Rock Albums and number 9 on the Top Rock Albums charts. Apart from the U.S., Rock Believer entered the charts in 20 other countries, including the U.K. and Australia. The album is preceded by its title track, "Peacemaker," "Seventh Sun," and "Shining of Your Soul."
Whitesnake joins the Scorpions on this much-awaited show at the Budweiser Stage in Toronto. The English hard-rock band is on their last ever run. Singer David Coverdale guaranteed that the band's music would continue. However, their farewell tour is their absolute last. "I planned to retire on the 2020 tour when I was 69. I thought that was the perfect age for the singer of Whitesnake to call it a day. But sadly, it was not to be, as we know – other events were in store," Coverdale said during an interview. "But it's very important for me to achieve completion and to express my appreciation and gratitude to all the people – the millions of people over the years – who've supported me for five decades, 50 years."
Tickets to see the Scorpions, Whitesnake, and Thundermother at the Budweiser Stage are now available!