Budweiser Stage | previously Molson Canadian Amphitheatre
Get ready as the sensational Sarah McLachlan takes to the live stage at Budweiser on Monday 29th July 2019! The legendary songstress is known best for her incredible work and song releases such as the groundbreaking "Angel" which became a mainstream success within minutes of its release! The beautiful sounds of Sarah McLachlan are not to be missed… as she hits the road for 2019 – tickets are now on sale for her US dates, book yours today!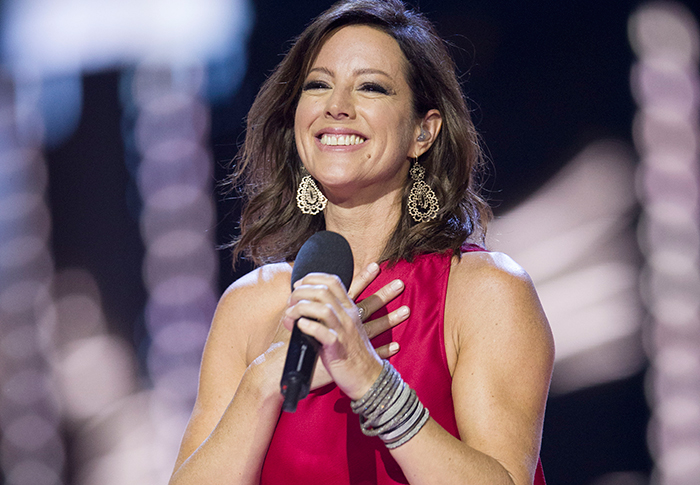 Known globally for her beautiful and inspiring vocal abilities, Sarah Ann McLachlan is a Canadian singer and songwriter who transformed her career and showcased from the 1990's and to the end of the 2000's to a superstar status. Speaking to millions through her emotional ballads, she has won two Grammy Awards and positive recognition for her work such as her best selling album, Surfacing.
If you haven't heard Sarah McLachlan's music then you are truly missing out. She creates a spine tingling concert as she travels across North America and around the globe. Those who do know her music know that she has a vast collection of songs written all throughout the years. It's hard to find however a person on the planet who doesn't know the heartwarming anthem, "Angel" – featured on The City of Angels soundtrack, from the first note on the opening line, Angel truly is a heavenly sound and one of Sarah's easiest songs she has written – "a real joyous occasion."
"Cultural hero for a generation of female musicians" by the LA Times.
"Sarah McLachlan was able to put on a remarkable, intimate concert. Her vocals were simply too good to be mortal, and on top of that, she explained the story behind each song. She is worth seeing in concert whenever she performs in town. McLachlan never disappoints. Her live show at The Paramount garnered five out of five stars."