Budweiser Stage | previously Molson Canadian Amphitheatre
Your Friday night will be as sweet as candy this fall as the "Candy" and "G3 N15" hitmaker Rosalia takes center stage at the Budweiser Stage this September 23 for another exhilarating show that will blow your minds. The music of Grammy award-winning Spanish singer-songwriter will invade Toronto's famous venue as she brings her "Motomami World Tour" to the Great North. Prepare to witness the 29-year-old perform her catchy pop songs embellished with hip-hop, salsa, and reggaetón beats that will surely make every audience member dance along. If you want to experience the music of this eccentric pop star, the "Get Tickets" button is waiting for you. Click it now and reserve your tickets for the show!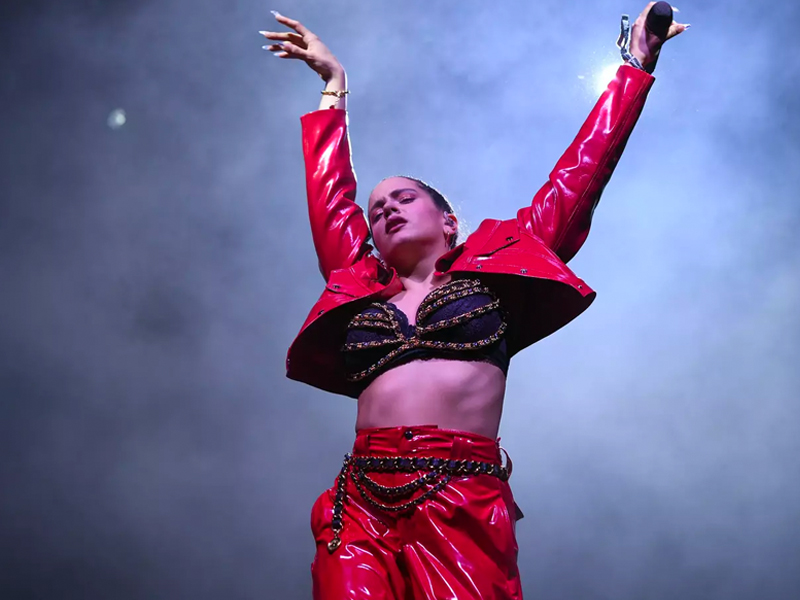 Rosalia rose to the international music scene with her album, "El Mal Querer," which was named part of the "500 Greatest Albums of All Time" by Rolling Stone. Also a Grammy-winning album, the record helped establish Rosalia as an artist to remember. The 2018 album catapulted the Spanish singer-songwriter to the International music scene. This year, Rosalia returns with he third studio album. Entitled "Motomami," wherein she presents another unconventional approach to her music. This time her newest record fuses reggaeton with jazz, Latin, and industrial sounds. This shift to a more conventional sound signaled a transformative creative touch to her genre that continually defies mainstream music. As Pitchfork puts it: "This third album demonstrates Rosalia's unmatched talent. It challenges itself by crossing genres and exploring form, and succeeds in doing exactly what it is intended to do."
This 16-track album is flavorful, with multiple songs already hitting Latin charts. Most notable from the album is the lead single, "Saoko," because of its explosive mixture of genres that deviates from usual reggaeton sounds. The song "Candy," "G3 N15," and "Bulerías" are also great tunes that are slowly becoming fan favorites.
Rosalia will perform her innovative songs at Ontario's Budweiser Stage this September 23. Whether you are a big Rosalia fan or just discovered her fantastic music, this concert is for you. Don't miss this chance to see the Spanish superstar live. Click on the "Get Tickets" button to reserve your tickets today!