Budweiser Stage | previously Molson Canadian Amphitheatre
It's that time of year that we've all been waiting for as some of the biggest shows in the world are starting to be announced! And this one is top of the game with legendary music as Rod Stewart & Cyndi Lauper hits the Budweiser Stage on the Friday 10th August 2018! Get ready for an unforgettable night by booking your tickets in advance today! With so many classic songs in both of their repertoire.. this is a hugely anticipated event!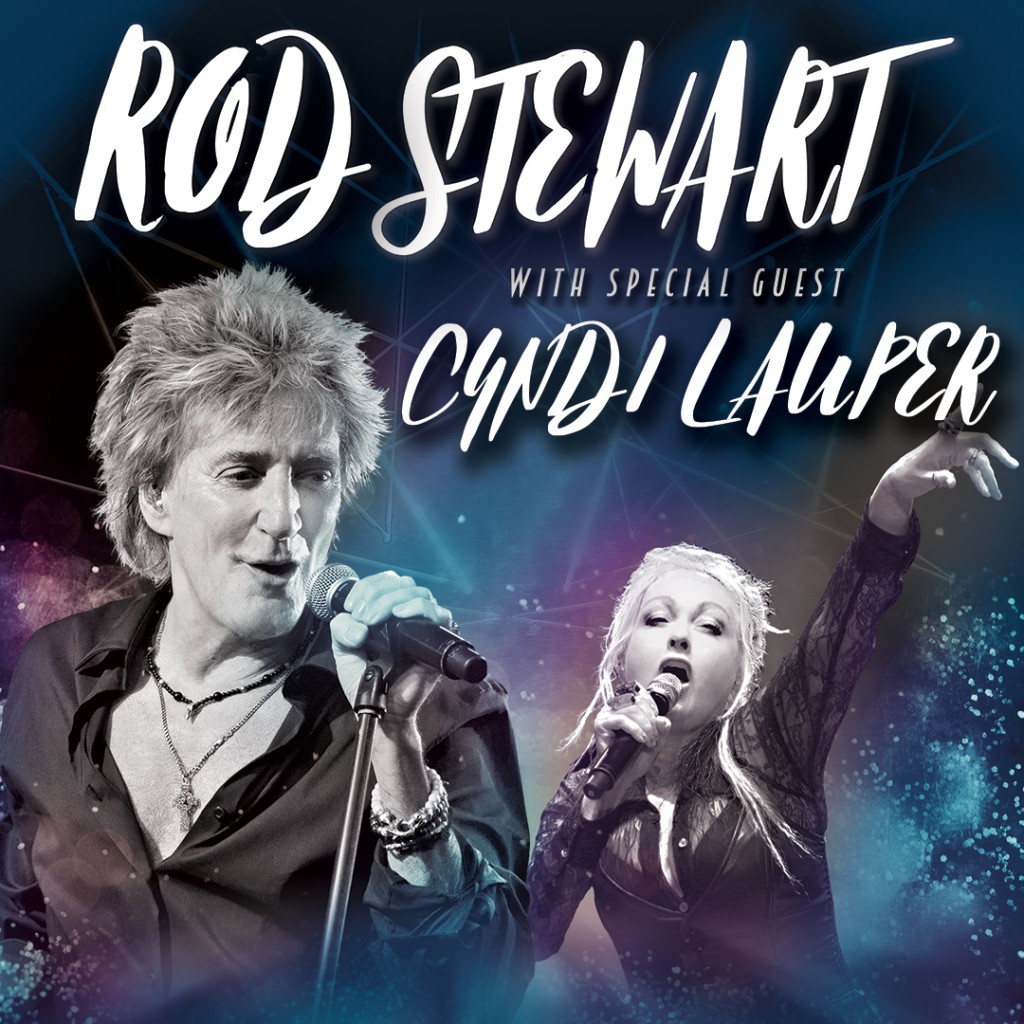 With his distinctive vocal tones and rock image the legendary artist -Sir Roderick David Stewart hailing from London, came to light all the way back in the 1960's! A crucial time for British rock with so many artists first taking to the stage. As one of the best selling music singers of all time, Rod Stewart has a whopping over 100 million record sales worldwide!
Within this unbelievable triumph, he has had six consecutive number one albums in the UK and his tally of 62 UK hit singles includes 31 that reached the top ten, six of which gained the #1 position. Along with this success, he has also had 16 top ten singles in the US, with four reaching #1 on the Billboard Hot 100. He was knighted in the 2016 Birthday Honours for services to music and charity. This is a true musician who has gained the respect he has deserved…
Throughout the years, Rod has not only been a solo star but a part of The Jeff Beck Group, and then with Faces, though his music career had begun in 1962 when he took up busking with a harmonica.In 1964, Stewart joined Long John Baldry and the All Stars, and in August, Stewart signed a solo contract and with his first single, "Good Morning Little Schoolgirl" – well you know the rest!!
2018 marks an incredible back catalogue of albums and singles and so what better way to celebrate a long time career than to head out on a tour with a fellow superstar – the female songstress – Cyndi Lauper!! The two of them combined is more than enough energy to blow you away. So don't waste time, grab the chance to catch them both LIVE this coming Summer!