Budweiser Stage | previously Molson Canadian Amphitheatre
Rob Zombie and Alice Cooper, two of the most infamous names in the horror rock genre, are extending their Freaks on Parade Tour for yet another year. The two bands will be performing together as co-headliners on a North American tour taking place at the Budweiser Stage on September 6, 2023, and will feature a lineup that includes support from alternative rockers Filter and veterans of the industrial scene Ministry. When the "godfather of Shock Rock," Alice Cooper, brings his signature style of macabre rock on tour, fans should grab some tickets and get ready for a show that is even scarier than the one he performed last year.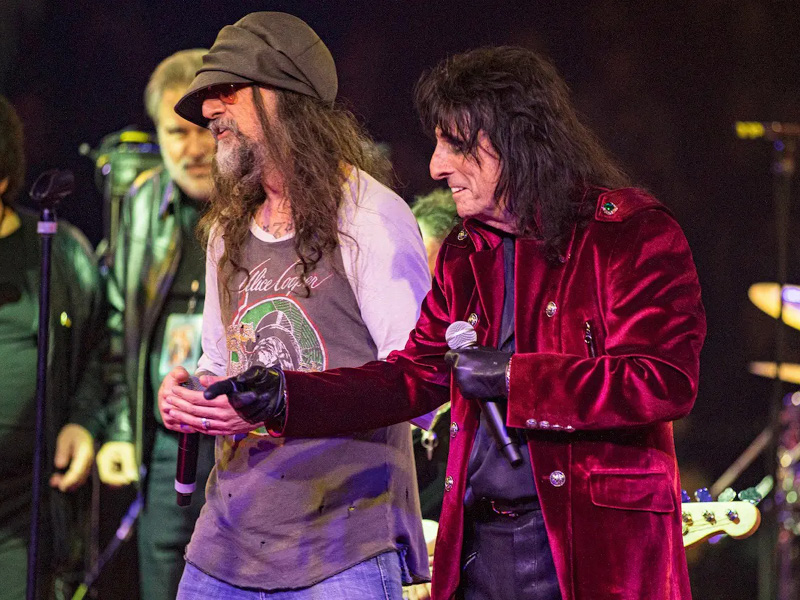 Rob Zombie, a rock icon and filmmaker with a distinct vision, has consistently challenged audiences by pushing the boundaries of both music and film. He has sold over 15 million albums worldwide and is the only artist to have achieved unprecedented success in both music and film as the writer/director of eight feature films, grossing more than $150 million worldwide. Rob Zombie's seven solo studio albums, including The Lunar Injection Kool Aid Eclipse in 2021, have all debuted in the top ten on Billboard's 200 chart. Zombie has eight Grammy nominations, the most recent being for Best Metal Performance at the 2022 awards. Throughout his career, Rob Zombie has been an undeniable box office success. The Munsters, his ninth feature film, was released in September 2022.
Alice Cooper established a grandly theatrical brand of hard rock meant to shock. The group created a stage show that featured electric chairs, guillotines, fake blood, and boa constrictors, drawing equally from horror films, vaudeville, and garage rock. Alice Cooper brings his own brand of rock psychodrama to fans old and new, and he loves it equally as much as the audience. Cooper is still very productive and busy twenty-plus years into the new millennium, touring worldwide year in and year out while also writing, recording, and releasing new albums like 2021's "Detroit Stories," which debuted at number 1 on the Billboard Album chart, and finishing up TWO new albums planned for 2023, while also continuing to do his nightly "Nights With Alice Cooper" syndicated radio show.