Budweiser Stage | previously Molson Canadian Amphitheatre
Get ready to hear some amazing bedroom pop on Sunday the 26th of June 2022 at the Budweiser Stage with the singer and songwriter Rex Orange County. Grab your tickets whilst you still can and take your chance to bop, dance and sing with Rex Orange County. Known for tracks that have a buoyant yet also hypnotic tone, such as 'UNO' and 'Loving is Easy', Rex Orange County will give a performance that will mesmerize you for the evening, his vocals and clever compositions making your 06/26/2022 an unforgettable evening. Book your tickets to be with Rex Orange County at the Budweiser Stage.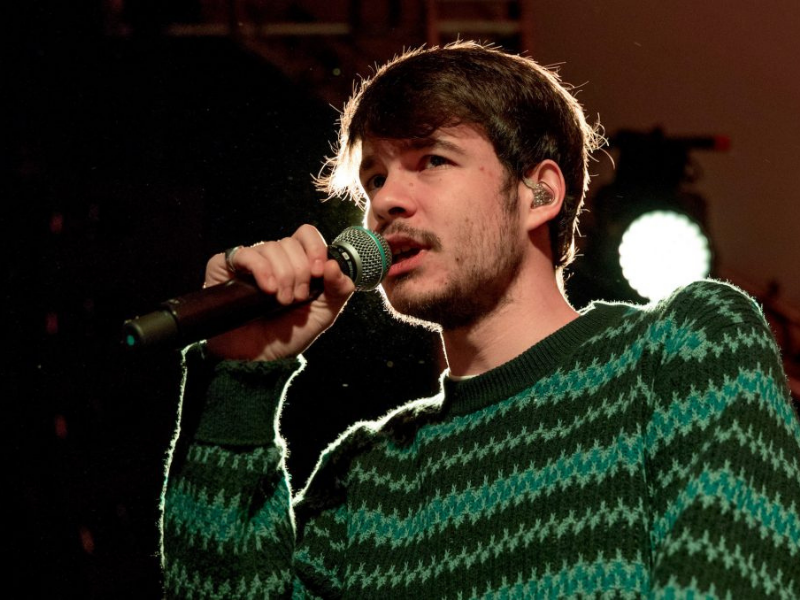 Alexander James O'Connor is an English singer and songwriter that grew up being inspired by musicians such as Queen, Stevie Wonder, ABBA, Green Day and Weezer. He has become professionally known as Rex Orange County and has cited the impact these artists have had on his own music, his combination of pop, hip-hop and jazz showing his recognition of these influences. The mixture of these genres creates a bright blend of music, as well as some of his tracks portraying bursts of creative craze, such as in the track 'UNO'. Rex Orange County self-released his first album in 2015, titled 'Bcos U Will Never Be Free', which created a buzz around him. His collection of bedroom produced tracks had songs that featured spoken vocals and vintage drum sounds like in 'Paradise' and 'Belly (The Grass Stains)' was a wistful tune that made people long for summer days by the lake. In 2017 O'Conner rose to prominence when he featured multiple times in Tyler's Grammy-nominated album 'Flower Boy'. Since then, O'Connor has released 2 more albums and his latest studio release album, 'Who Cares?' is available to pre-order now for its release in March. Be there to watch him live at the Budweiser Stage on Sunday the 26th of June 2022 and book your tickets today.