Budweiser Stage | Toronto, Ontario
No more Zoom meetings, no more Teams messages, no more YouTube livestreams, This is the Live and UnZoomed Tour with REO Speedwagon and co- headliners Styx with their very special friends, Loverboy at the Budweiser Stage on Tuesday, August 16th, 2022. These aging rockers are putting their collective foot down, they don't want to be "internet influencers," and sell you on "the joys of owning NFTs," and they don't want to live another day in their home studios, they want out! They want to play some real ROCK music to REAL people! So, buy your real tickets and come listen to them live, in the flesh and very, very loud!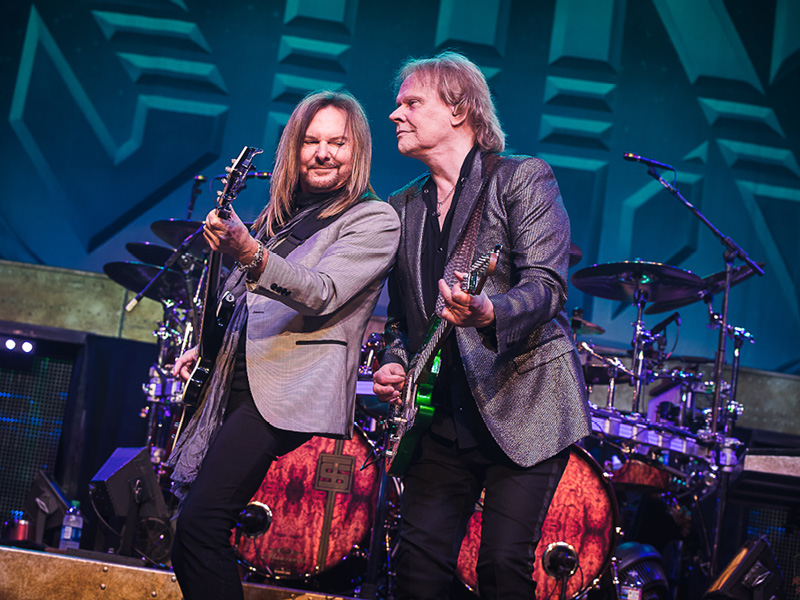 At the tour announcement, Styx's Tommy Shaw stated, "I can't think of a better way of touring the U.S.A. next year than with good friends we've known for years and performed with on many a stage." With REO Speedwagon's, Kevin Cronin saying "Tommy Shaw and I have done a number of Zoom performances together during the pandemic, and REO and STYX are ready to go get UnZoomed, and out on the road for our fifth US tour together. Add our great friends Mike Reno and the Loverboy guys, and I am totally psyched. If I wasn't performing in it, I would totally come out to see this show. See you all, LIVE & UNZOOMED!"
Last year, REO Speedwagon celebrated the 40th anniversary of their ninth studio album, Hi Infidelity, from 1980. The album spent a staggering, 15 weeks in the number 1 position on the Billboard 200 and was the best-selling album of 1981, with the singles "Take It On The Run" reaching the top five on the Billboard Singles Chart after, "Keep On Loving You" reaching number 1.
Styx released their 17th album, Crash Of The Crown, in 2021, it features two brand-new songs, "The Same Stardust" and "Age of Entropia", and five live performance songs of their classic hits, which they played during their "Styx Fix" livestreams. The album charted at the 114th spot on the Billboard 200, and number 17 on the Top Rock Albums chart.