Budweiser Stage | previously Molson Canadian Amphitheatre
You clearly need some Northern Attitude this September 17 as the Vermont-based artist Noah Kahan head to the Great White North for the Canadian stop of his "Stick Summer Tour." Join the Vermont-based artist, together with the singer-songwriter Ruston Kelly, as he gives another emotionally-charged performance at the famous Toronto venue. The "Hurt Somebody" hitmaker will bring his "Stick Season Tour" to Canada to entertain his fans with the most recent songs from his latest album. Let his songs' poignant lyricism, personal storytelling, and beautiful melodies invoke a unique emotion like the symbolic feeling between fall and winter. Stick Season is here to tug your heartstrings. Get your tickets now!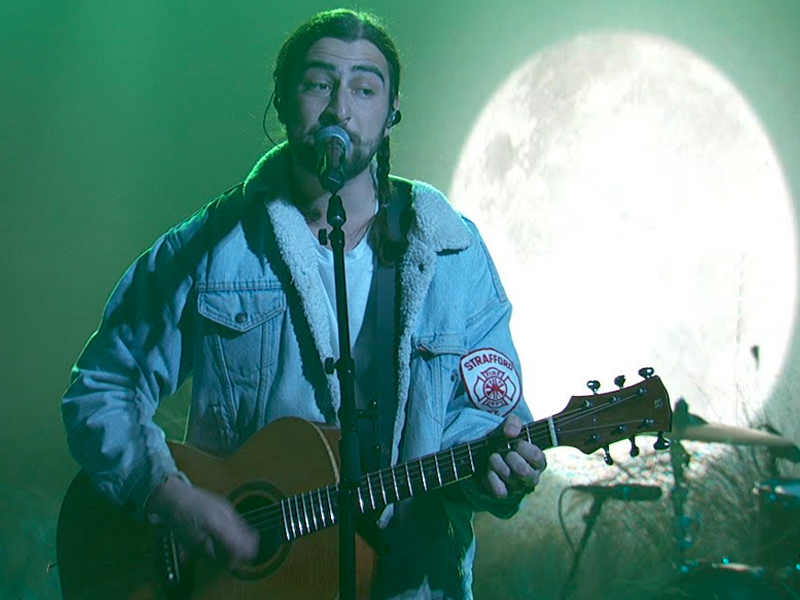 Hailing from Strafford, Vermont, the indie pop singer-songwriter Noah Kahan is one of the fastest-rising breakthrough artists in recent years. Thanks to his hits like "Young Blood," "Sink," and "Hurt Somebody," which introduced him to be a force to be reckoned with in the genre, with the latter being a certified multi-platinum and gold in several territories.
Over the years, his music's upbeat energy and unfiltered lyrics became the core of his artistry. Thus, setting him apart from a sea of singer-songwriters that seemingly pop out of nowhere. Kahan is a master at combining folk with pop and alternative rock melodies. His songs typically feature introspective, reflective lyrics that ruminate on such weighty topics as love, sorrow, and self-discovery. People frequently use words like "heartfelt" and "emotional" to describe his music. As a result, he is usually compared to the likes of Bon Iver, The National, and The Lumineers.
In October 2022, Kahan released his third studio album, "Stick Season." The album's name pertains to the transition between fall and winter in the singer's native Vermont. Written during the pandemic, the entire album is an ode to the state he grew up in and a return to his folk roots. It captures the loneliness many of us felt during the pandemic while also offering solace in the natural world and a feeling of coming home.
As a support to his latest "Stick Season" album, Noah Kahan will be embarking on a tour of the same name. The singer-songwriter will be embarking on a massive North American tour commencing as early as the first quarter of 2023. The 25-year-old indie artist will be stopping at Toronto's Budweiser Stage on September 17, 2023. In this show, he will be joined by the country newcomer Ruston Kelly. Kelly is making a name in the country music scene by releasing two critically-acclaimed albums: "Dying Star" and "Shape & Destroy." Tickets for this highly-anticipated show are now available. Hurry! Get yours now.