Budweiser Stage | previously Molson Canadian Amphitheatre
Put yo' hands on the air for two of the most iconic hiphop figures in this generation! Nas and Wu-Tang Clan team up for the hottest rap concert this year. Join these New York legends as they bring their "NY State of Mind Tour" to the Great White North this September 4 at the Toronto's Budweiser Stage. Call all the rest of your gang and prepare to jam along to the hits of these two iconic acts that helped shape American hiphop culture through timeless songs, such as "Protect Ya Neck," "Triumph," "I Can," and "NY State of Mind," among countless others. This is the first tour for Nas and the legendary rap group, so we know we are in for a treat. Mark your calendars, grab your tickets here, and prepare for one of the dopest concerts this year.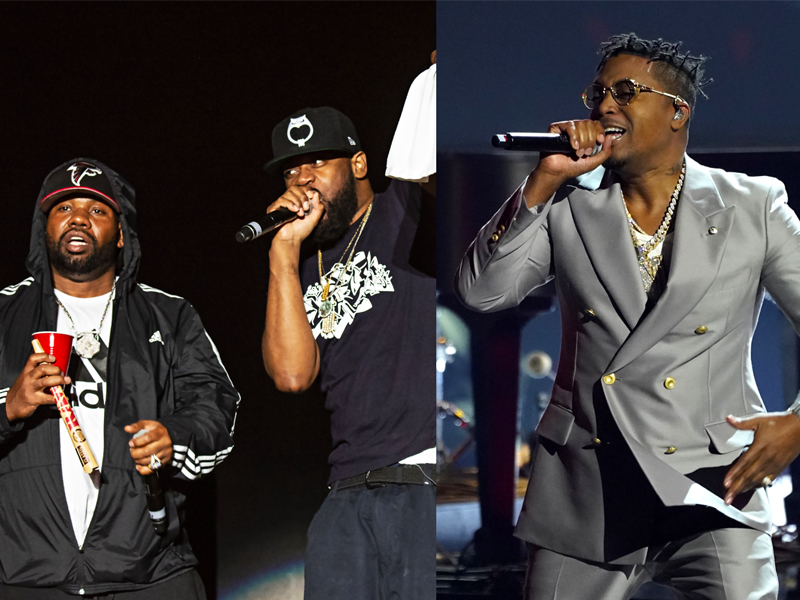 Deemed by most critics as "the No. 1 greatest hip hop group of all time," Wu-Tang Clan is a rap group in the 90s comprised of nine (9) original rappers. These include RZA, GZA, Ol' Dirty Bastard, Method Man, Raekwon, Ghostface Killah, Inspectah Deck, U-God, and Masta Killa. Cappadonna is the group's close affiliate, who later became an official member of the legendary group.
After their single "Break Ya Neck" became a hiphop anthem, the group became a household name. Its success prompted the birth of the group's first album "Enter the Wu-Tang (36 Chambers)," in 1993. It is a career-defining album for Wu-Tang Clan as it received critical acclaim and, to date, is still regarded as one of the greatest hip-hop albums of all time.
Their second album earned them a Grammy nod for Best Rap Album." However, the albums that followed it had a lackluster response from both fans and critics. The group was able to release 7 studio albums. The latest of which is "Once Upon a Time in Shaolin," released in 2015, whose only copy was bought for $2 million by a former hedge fund manager and convicted felon Martin Shkreli. Since then, the Clan did not release any music.
This 2022, the group will be witnessed to perform again as it joins the Grammy-award-winning rapper Nas in his "NY State of Mind Tour." Nas broke into the music scene with his iconic 1994 album "Illmatic." His lyrical outspokenness and his self-empowered swagger earned him the respect of critics and hip-hop purists. From then on, he went on to release 14 other studio albums, including two collaboration albums –– with The Firm in 1997 and Damian Marley in 2010. He has been nominated 13 times for a Grammy before winning his first in 2021 for his "King's Disease" album.
Dubbed by Billboard as one of the 10 Best Rappers of All Time, Nas has enjoyed success since he first trailblazed the rap music scene in the mid-90s. Today, he is back on the road for his "NY State of Mind Tour." The tour will take the group to 25 cities, including Toronto, Canada. They will stop at Budweiser Stage this September 4. Tickets are now on sale, and you can grab yours here.