Budweiser Stage | previously Molson Canadian Amphitheatre
Canadian country music fans are in for a treat this fall as one of the rising country superstars, Morgan Wallen, will ignite the Budweiser Stage as part of his "One Night At A Time World Tour." The "Whiskey Glasses" hitmaker will perform for his Canadian fans on September 14 at the famous Toronto venue. Joining him on the show are two chart-topping country artists today, Ernest K. Smith and Bailey Zimmerman. Be amazed at how these two incredible acts liven up the venue before Wallen takes center stage. If you are a country music fan and want to experience the vibes of the "future of Country," this is the concert you would want to be at. Tickets are now on sale, and you can reserve yours through the "Get Tickets" link on this site.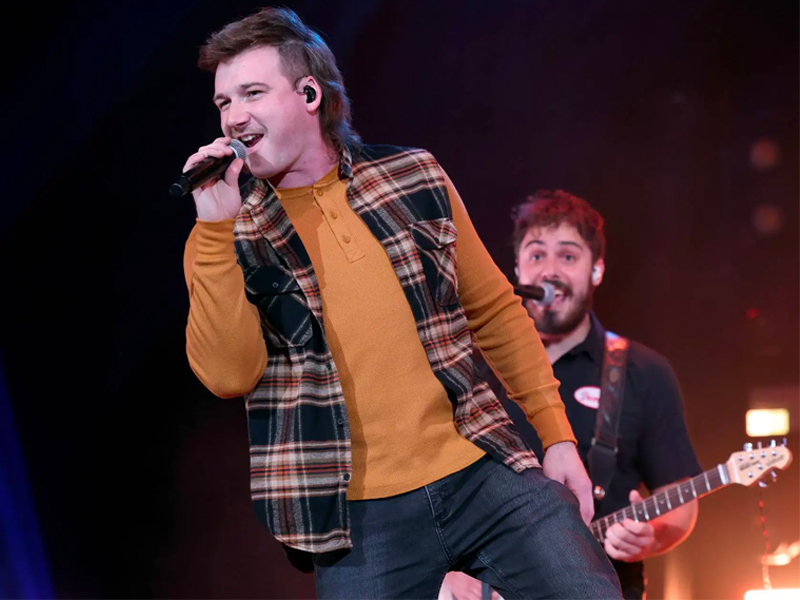 With a style that falls somewhere in between that of Sam Hunt and Florida Georgia Line, Morgan Wallen is unquestionably one of the best new country music artists of the 2010s. His distinctive blend of bro-country and silky R&B rhythms into his country-rock sound distinguishes him from other contemporary performers.
Morgan Wallen's triumph after his participation in The Voice was not instantaneous. Although his involvement in the reality singing competition did not immediately make him famous, it certainly opened opportunities for him. His 2018 debut album, "If I Know Me," released by Big Loud Records, debuted Top 10 on the Country charts. "Dangerous: The Double Album," his most recent record, has already set a number of new sales records. In March 2022, it spent its 51st week at No. 1, making history as the longest reigning album at the number one spot on the Billboard Top Country Albums chart since its inception in January 1964. This is an unprecedented feat no one saw coming from the young artist. This historical milestone has cemented Wallen's high place in the music industry. Needless to say, Wallen's live shows were always a hit among country music lovers. His recently concluded "Dangerous Tour" is a testament to how this 29-year-old country star can sell out arenas all over the country.
This 2023, Morgan Wallen is back on the road for another promising tour. Dubbed "One Night At A Time Word Tour," Morgan will also be performing outside the US to entertain his fans worldwide. One of his stops is Toronto, Canada's Budweiser Stage, on September 14, 2023. The CMA-awardee will be joined by two country artists, Ernest K. Smith (aka Ernest) and Bailey Zimmerman.
Ernest is a singer-songwriter who wrote songs for Wallen and some other big names in the country music scene, including Jake Owen, Florida Georgia Line, Thomas Rhett, and Chris Lane. He was signed with Big Loud in 2019 and is mainly known for his song "Flower Shops," which features Wallen himself. Bailey Zimmerman, on the other hand, is an Illinois native artist who found fame through TikTok. He is best known for his chart-topping singles "Fall in Love" and "Rock and a Hard Place." Catch these two amazing country acts and be wowed as they light up the crowd before Morgan Wallen takes center stage. Tickets for this highly-anticipated concert are now on sale, and you can get yours by hitting the "Get Tickets" link.