Budweiser Stage | previously Molson Canadian Amphitheatre
It's the end of an era as Southern Rock giants Lynyrd Skynyrd take their final bow on the Last of the Street Survivors Farewell Tour, which comes to Budweiser Stage on Saturday 11th August 2018! After decades on the road and in the charts, the iconic group plan to go out in style:
"My health isn't very great, so it's harder for me to tour these days, and everyone's got kids and families and grandkids now. So we're just gonna kick back a little bit because of our age. … I just want to go out on a high note and make sure the band's name stays in high regard, instead of going out and playing fairs and casinos and things like that. I want to live it still filling arenas and sheds, like we still can," guitarist Gary Rossington told Billboard.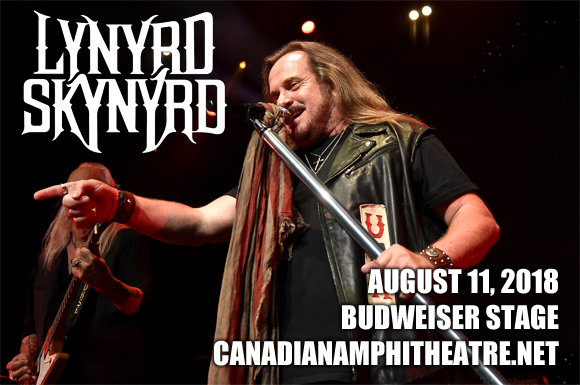 Lynyrd Skynyrd are best known for popularizing Southern Rock throughout the 1970s. Formed in Jacksonville, Florida in 1964, the band began to have mainstream success nearly a decade later with the release of their self-titled album (subtitled "Pronounced Leh-nerd Skin-nerd"), which launched the single "Freebird". Their popularity grew after touring with The Who on their Quadrophenia Tour and the release of their breakthrough single "Sweet Home Alabama," from their multi-platinum-selling 1974 album Second Helping, brought the band international fame. In 1977, at the peak of their popularity, Lynyrd Skynyrd lost frontman Ronnie Van Zant, guitarist Steve Gaines, backup singer Cassie Gaines in an airplane crash. After a ten year hiatus, the band's remaining members re-formed, and they have toured ever since, releasing several more successful albums over the years. 2018 will see the band embarking on their final tour.