Budweiser Stage | Toronto, Ontario
EVENT POSTPONED (date TBA). Hold on to your tickets! They will be valid for the new date once announced.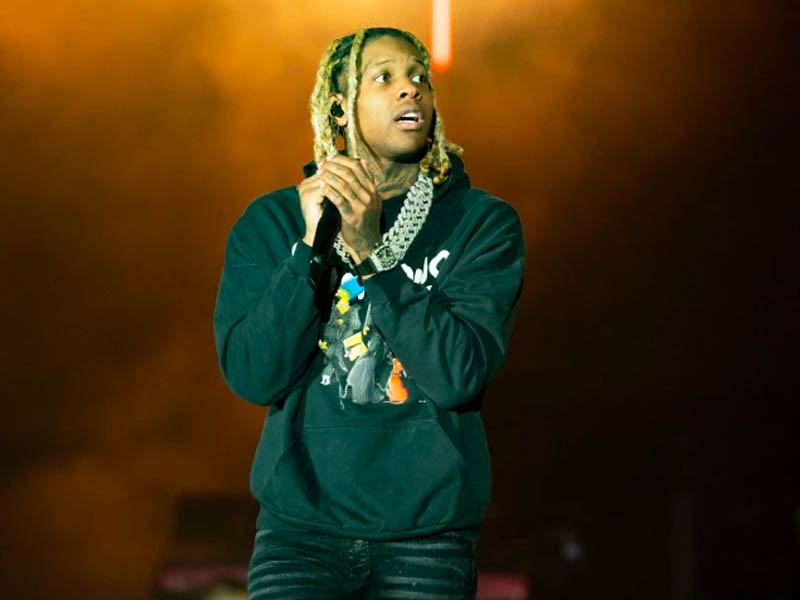 This summer, the biggest hip-hop tour of the season will be making its way to Toronto, Canada! The highly-anticipated Sorry for the Drought Tour featuring platinum-selling rapper Lil Durk is set to deliver countless epic hits and fan favorites! On Wednesday, 9th August 2023, fans can look forward to Lil Durk's chart-performing staples, such as "Broadway Girls," "Laugh Now Cry Later," "Who Want Smoke?" and many more! Durk will also be debuting new songs from his latest album, Almost Healed, which recently dropped its lead single, "All My Life." This coveted stop at the Budweiser Stage is part of Durk's massive North American run comprising 27 major cities! Moreover, making this show even more banging are performances from special guests, chart-topping rapper Kodak Black and modern hip-hop's fast-rising artist, NLE Choppa! If you're keen on experiencing these performers' high-energy sets, the show in Toronto is now on sale! So hurry and secure your tickets now to see Lil Durk, Kodak Black, and NLE Choppa light up the Budweiser Stage!
Prolific rapper Lil Durk is currently enjoying plenty of airplay this 2023. The Chicago native just recently dropped his seventh effort, 7220. The 2022 album became Durk's first album to top the Billboard 200 and the second to go number 1 on the Top R&B/Hip-Hop Albums and Top Rap charts. Released via his music imprint Only the Family, 7220 received wide critical acclaim from both fans and critics. The record also spawned several Billboard Hot 100 hits, including "Broadway Girls," "Ahhh Ha," "Golden Child," and "Computer Murderers."
Durk's previously released collaborations also enjoyed plenty of limelight. Last year, he received a Grammy nomination for participating in Kanye West's 2021 album, Donda. Durk provided guest vocals on the highly-acclaimed track "Jonah." His work in Drake's "Laugh Now Cry Later" also received two Grammy nominations for Best Melodic Rap Performance and Best Rap Song. Over at the iHeartRadio Titanium Award, the single won the award for 1 Billion Total Audience Spins.
It seems that Durk has been on the charts for a while now, thanks to countless entries. But the rapper actually made his debut over a decade ago with several underground anthems, such as "L's Anthem," "Dis Ain't What U Want," and a groundbreaking collaboration with heavy metal band Korn, Capone, Gudda, and Hot Rod for the single, "Money Talk." Since 2011, Durk has released records under his music imprint Only The Family. He dropped 12 mixtapes and seven full studio albums through the label, with another set for release this May.
In 2015, Durk scored a distribution deal with major label Def Jam for the release of his debut album, Remember My Name. The effort spawned "Like Me" featuring rapper Jeremih. The single was Durk's first entry on the Hot R&B/Hip-Hop songs and was later certified gold in the U.S. The fast-rising rapper released several more singles from his studio album and mixtapes before making a breakthrough on the Billboard Hot 100 with his 2020 single, "Viral Moment."
The song, spawned from his fifth effort, Just Cause Y'all Waited 2, was followed by another hit, "3 Headed Goat," which later earned platinum status in the U.S. These singles paved the way for Durk's subsequent releases. That same year, he dropped three Billboard Hot 100 singles, "The Voice," "Stay Down," and "Backdoor."
This 2023, Durk dropped the lead single, "All My Life," from his upcoming album, Almost Healed. The single, which features fellow rapper J. Cole," peaked at number 2 on the Billboard Hot 100 (his highest entry ever on the chart) and topped Hot R&B/Hip-Hop and Hot Rap Songs.
See Lil Durk light up the Budweiser Stage this summer with his special guests, Kodak Black, and NLE Choppa! Score tickets now by clicking the Get Tickets link!