Budweiser Stage | previously Molson Canadian Amphitheatre
Alt metal lovers get ready to rock; Korn and Stone Sour will take over the Budweiser Stage on Tuesday 25th July!! Both co-headlining bands will be promoting their recent releases "The Serenity of Suffering" and "The Stage," respectively, so expect lots of material you've never heard live as well as the classic songs you'll be screaming along to! Click the "Buy Tickets" button to get yours now.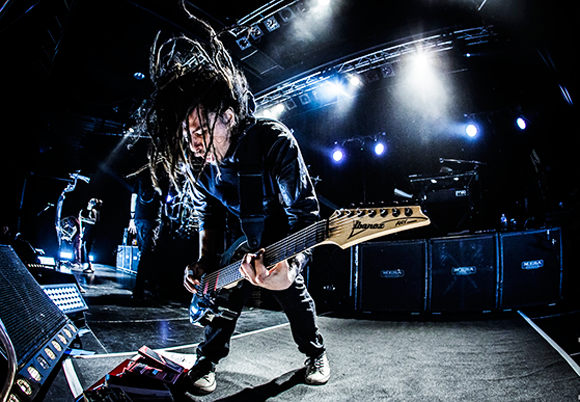 Seen as the pioneers of nu metal, Korn defy categorization. From their first release, mixing aspects of hip-hop and funk grooves into the heavily dropped tunings, discordant keys and the harsh vocals and all-black, tattooed appearance of the band all indicating "METAL," Korn opened up the ears of pre-existing metal fans and turned many a metal-averse individual to embracing the genre. Jonathan "JDevil" Davis is, apart from the band's detuned-so-far-it-almost-isn't-a-note guitar style, probably their most unique aspect, with an instantly identifiable voice that can project everything from insane nonsensical mutterings to deliberately off-tune, hair-raising melodic wails.
In keeping with the theme of variety, Stone Sour have been eclectic since their formation. Stylistically their music is written with thrash metal in mind, with extreme vocals, repeated downtuned guitar riffs and double patterns on the bass drum, but they aren't at all scared of melody. Vocalist Corey Taylor displays an extroardinary ability to convey a great deal of differing emotions; nobody listening to one of their most popular songs, "Through The Glass," would think it was written by a band used to playing to audiences in mosh pits.
These bands together will provide a truly one-of-a-kind performance. Opportunities like this don't come around often – grab tickets now for a show you'll never forget!