Budweiser Stage | previously Molson Canadian Amphitheatre
Yet another massive metal co-headlining tour hits the road this summer – Korn and Faith No More will be joining forces to the delight of fans across the US! Coming to Budweiser Stage on Wednesday 9th September 2020, the outing marks the first time Mike Patton and co have played US dates in five years, and will no doubt be a dream come true for Korn, who have regularly remarked on how much the cult band has influenced them:
"My favorite Faith No More record is The Real Thing. That's when Mike Patton took over. That's the one. [Although] I do like We Care a Lot. We got a lot of our influences from The Real Thing. It showed everybody you could do heavy music and not be "metal". It was something completely different," says Korn frontman Jonathan Davies. James "Munky" Shaffer, one of Korn's guitarists, also praised the band: "Fieldy and I were big Faith No More fans. In the late 80s they were playing a kind of funk rock; so were the Red Hot Chili Peppers, but we tended to lean more towards the minor progressions. When Patton joined in '89 they dropped a single called "From Out of Nowhere" and we were sold all the way. At that point we became real fanatics – started researching the guy and going up to San Francisco to see them play. Every song on this record was super inspiring to us. The song structures and Patton's sense of melody – it was alternative metal at its best."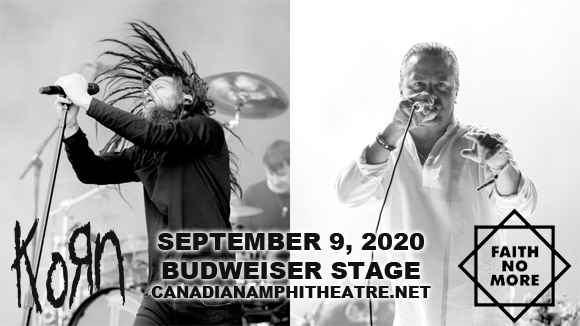 Faith No More is a band that has danced to the beat of its own drum from the word go – the cult following it has developed over the years is not from following the status quo, but from carving a unique and unfettered path through the music industry in its own inimitable way. The group formed in 1974 under the name Sharp Young Men, and later Faith No Man. Throughout the band's early years, it experienced several line-up changes, including a brief spell with Courtney Love on vocals, before settling on a line-up of bassist Billy Gould, keyboardist/rhythm guitarist Roddy Bottum and drummer Mike Bordin (all three of whom are still in the band today), alongside vocalist Chuck Mosley and guitarist Jim Martin. After the release of the band's first two albums, We Care a Lot (1985) and Introduce Yourself (1987), Mosley was fired from the band and new frontman Mike Patton came aboard. Patton's first album with the group, The Real Thing (1989), was a platinum-selling hit thanks to its biggest single "Epic", which hit the top 10 on the Billboard 200. The band released a total of six studio albums, before disbanding in 1998. After several years apart, the group reformed and embarked on The Second Coming Tour from 2009 – 2010, going on to release its seventh studio album, Sol Invictus, in 2015.