Budweiser Stage | previously Molson Canadian Amphitheatre
Get out your air guitar and join two of the iconic groups that helped define the "San Francisco Sound" Journey & Steve Miller Band. Making their way to the Molson Amphitheatre on Thursday 19th June 2014. Members of Journey commented on the tour recently saying: "It's going to be a San Francisco musical delight from the past and present, moving full speed ahead into the future!". So what are you waiting for? See the biggest bands to make their way out of San Francisco, get ticket now!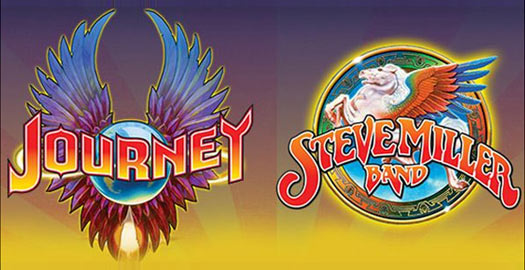 The Diamond-certified album holder Journey has sold 80 million albums worldwide and has earned 19 Top 40 singles and 25 gold, platinum and multi-platinum albums since they debuted in 1973 in San Francisco. They have succeeded in reaching the Top 40, 18 times in the US alone and numerous No.1's on the Billboard charts. The 2011 tour was a huge success, pulling in over a million fans, it was rated in the top 15 tours of 2011!
The Steve Miller Band are a San Francisco born rock band founded in 1967. their music is some of the most recognizable in the music industry. Hits include Livin' In The USA", "Lucky Man", and Boz Scaggs' "Overdrive" and "Dime-A-Dance Romance".
These two American rock legends should not be missed, get your tickets today!