Budweiser Stage | previously Molson Canadian Amphitheatre
Experience a unique evening of entertainment with spellbinding singer songwriter John Mayer, as he brings The Search For Everything Tour to Budweiser Stage on Tuesday 29th August 2017! The multi-platinum-selling Grammy-winner will not only be promoting his brand new album, he is also treating fans to three distinct sets: performing with a full band, as an acoustic solo act, and as part of the award-winning John Mayer Trio!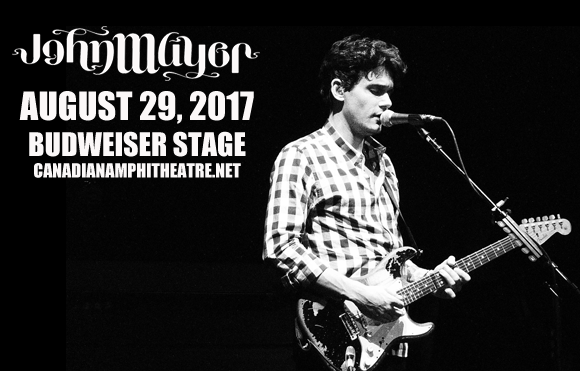 Initially embarking on a music career aged nineteen, after leaving Berklee College of Music after two semesters, John Mayer is a Grammy Award-winning singer, songwriter, guitarist and producer. He first came to public attention with the release of his 2001 download-only album Room For Squares which, alongside its 2003 follow-up Heavier Things, was well received commerically, achieving multi-platinum certification from the RIAA. Mayer's 2005 live album (released as part of the John Mayer Trio), Try!, and his 2006 studio album Continuum both received wide critical acclaim, with the latter earning Mayer a 2007 Grammy Award for Best Pop Vocal Album, and the Best Male Pop Vocal Performance award for its single "Waiting on the World to Change". A regular collaborator with blues musicians such as B. B. King, Buddy Guy, and Eric Clapton, Mayer has also released music as part of the John Mayer Trio and, more recently, Dead & Company, with three former Grateful Dead musicians. As of 2014, he has sold a total of over 20 million albums worldwide, and he has released six studio albums to date.