Budweiser Stage | previously Molson Canadian Amphitheatre
Our favorite Filipino-American comedian, Jo Koy, will warm up the cold Canadian summer breeze this August 20 as he brings the hilariousness of his "Funny is Funny World Tour" to Toronto's Budweiser Stage. If you are looking for a show that will liven up your boring Saturday night, Jo Koy's two-hour stand-up comedy show is perfect for you. As one of this generation's premier stand-up comedians, Jo Koy will entertain Canadian comedy-lovers with his style of traditional comedic storytelling along with his rib-tickling stage antics. Allow the humor of the Just For Laughs 2018's "Stand-Up Comedian Of The Year" to make you forget about your problems through his well-written jokes and enigmatic personality. Secure your tickets by hitting this site's "Get Tickets" link. Prepare to have a good time with the one and only Jo Koy in the Canadian stop of his "Funny Is Funny World Tour." See you there!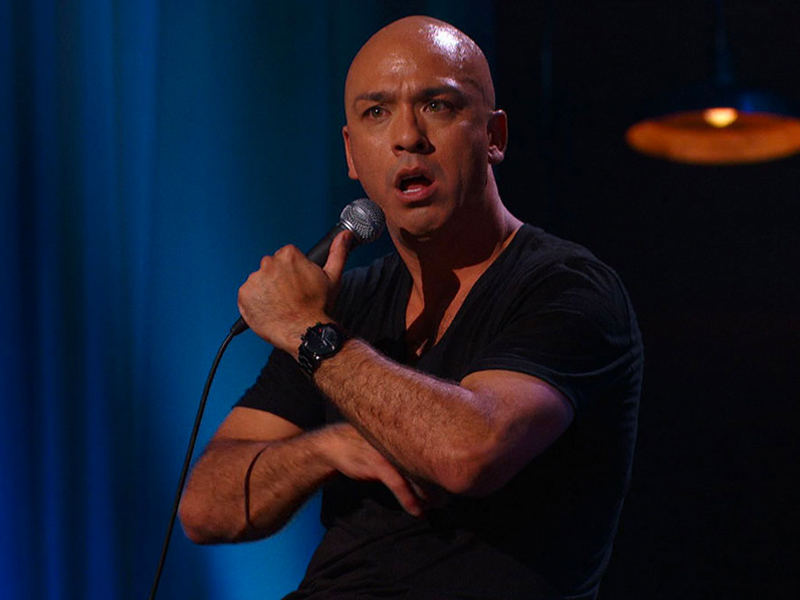 Awarded as the 2018 Just For Laughs 2018's "Stand-Up Comedian Of The Year," Joseph Glenn Herbert Sr., commonly known as Jo Koy, has been trailblazing the comedy stage since the early 2000s. His first big break came right after he appeared on BET's ComicView. This exposure became his ticket to appear on multiple stand-up special shows and eventually on "The Tonight Show with Jay Leno" in 2005, which earned him wider recognition among American audiences.
Over the years, Jo Koy's brand of comedy became a worldwide phenomenon. People love his old-school approach to comedy, which is characterized by his relatable style that focuses on his hilarious experiences with his mother, son and being an Asian-American. His enigmatic personality and ability to genuinely make people laugh, combined with an accessible social media presence, make it understandable why Jo Koy has exponentially grown his following in recent years.
With multiple Netflix specials, record-breaking worldwide ticket sales, and a movie coming soon, Jo Koy is definitely on top of his game. This year, the 51-year-old comedian will again hit the road for his ​"Funny is Funny World Tour." With all-new materials prepared, Jo Koy will undoubtedly give one of the best comedy performances in his life. Catch him this Saturday, 20th August, at Toronto's Budweiser Stage. Grab your tickets now by clicking the "Get Tickets" button.