Budweiser Stage | previously Molson Canadian Amphitheatre
HUGE news! In 2018, Jethro Tull frontman Ian Anderson will play a series of shows across the US in honour of the legendary band's 50th anniversary. Catch him and all the talented musicians on tour with him live at the Budweiser Stage on Tuesday 3rd July 2018 – Jethro Tull enthusiasts can't afford to miss it!!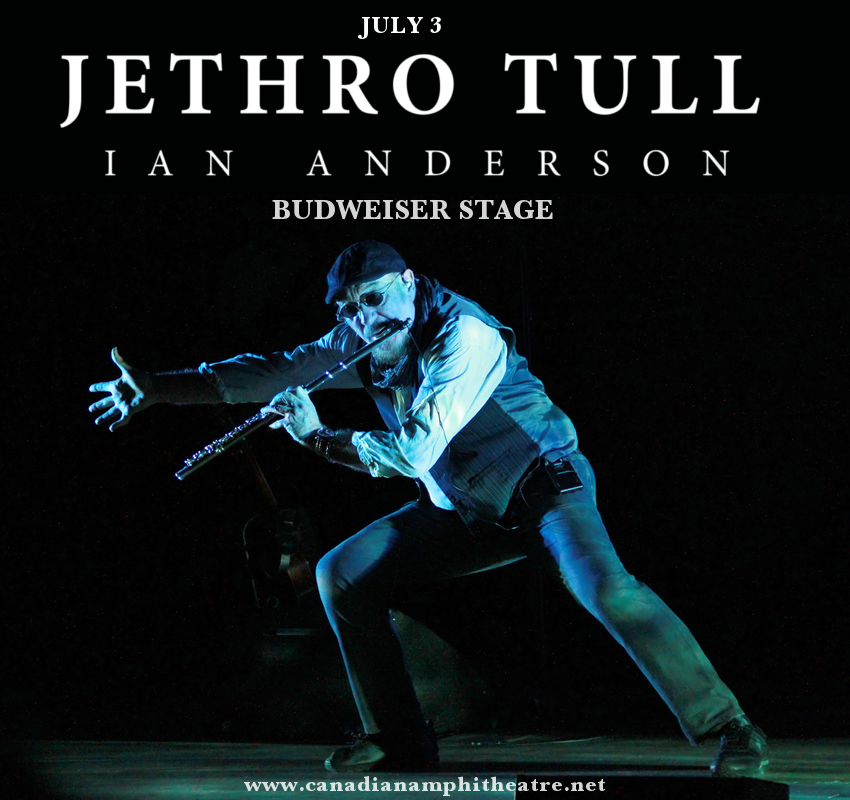 From their initial roots in blues rock, Jethro Tull, formed in 1967, went on to become one of the earliest progressive rock acts, incorporating elements of folk and hard rock into their music to create an all-new genre. With the incredible flute playing of founding member of Ian Anderson, the band developed an instantly recognisable image and sound. Today, they are widely regarded as one of the most influential and important rock acts to date.
Ian Anderson, not normally one for celebrating annual events, explained the reasons for this special exception to the rule. "…his is a celebration of all the 33 band members who graced our ranks," he said in a statement, expressing that the upcoming tour was about more than just him. "Musicians who brought their talents, skills and styles to bear on the performances live and in the studio.
Well, what are you waiting for? Get your Jethro Tull tickets NOW while they last!