Budweiser Stage | previously Molson Canadian Amphitheatre
Jason Aldean's tour, Highway Desperado, is going to be a momentous occasion because not only will you get to experience the man himself, who is currently the hottest talent in country music, but also a slew of special guests, including Mitchell Tenpenny, Corey Kent, and Dee Jay Silver. Fans of this genre are going absolutely nuts as they know this event is sure to light up the city at the Budweiser Stage, Toronto, on Thursday, September 7th, 2023. It should come as no surprise, then, that demand is high and tickets are selling out very quickly. You can of course reserve your spot by clicking the "Get Tikcets" button, but you must act now before it is too late.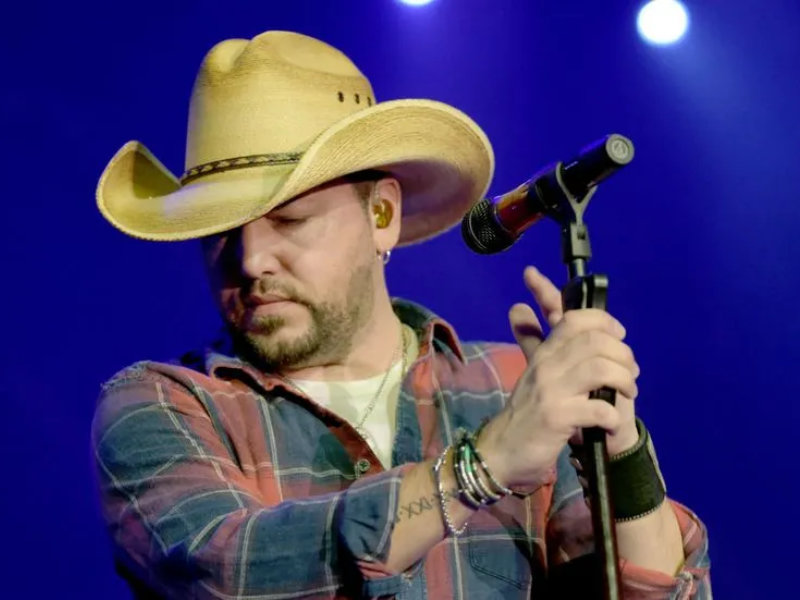 At present, Jason Aldean is the most prominent figure in the country music genre. He has 27 No. 1 singles, 15 billion streams, and 20 million album sales, earning him three consecutive titles as ACM Artist of the Decade. With a history like that and so much star power in tow, it's safe to assume that his upcoming tour will be a massive success. Just check out the incredible talent that will be coming with him below!
Mitchell Tenpenny is a multitalented performer whose debut single, "Drunk Me," has amassed an unprecedented 618 million total on-demand streams, rewriting the definition of an overnight success in country music. The Academy of Country Music and the Country Music Television Awards were among the groups that seriously considered nominating him.
Corey Kent has been called "one of the most exciting new voices in country music," and his musical influences range from the Eagles and Keith Richards to the Turnpike Troubadours. After making its debut on the Billboard Hot 100 in 2023, his autobiographical song "Man of the House" went on to amass over 190 million on-demand streams, peak at #15 on Billboard's Hot Country Songs Chart, and remain in the Top 20 at country radio to this day. Much of 2022 was taken up by his concert tour, during which he played to sold-out crowds.
In a short amount of time, DJ Dee Jay Silver has risen to prominence as one of the most well-known DJs today. This innovative performer has wowed audiences at venues and events all over the world with his freestyle, rock-themed DJ sets. DJ Silver is a regular fixture in the nightclubs of Las Vegas, Boston, Miami, and other major U.S. cities. He's on the road right now as the DJ for country music superstar Jason Aldean.
The event's magical quality stems from the charming musical talent and impressive roster of performers. If you want to go, and every fan will, you should probably get your tickets right now because they are selling out much faster than anyone anticipated. Click the "Get Tickets" button right now.