Budweiser Stage | Toronto, Ontario
Toronto fans, are you ready for one of the most explosive concerts to come to the Budweiser Stage this summer? If you are a certified Hozier fan, you might want to hit that "Get Tickets" link right away because you are in for a treat this September 19 as the famous Irish singer-songwriter brings his "Unreal Unearth Tour" to Canadian soil. Be one of the lucky audience members to hear the career-defining hits of the Grammy-nominated artist. From the mesmerizing "Take Me to Church" to the anthemic "Nina Cried Power," Hozier will make this ordinary Tuesday night something you won't forget. Adding to the excitement of the show is the Californian singer-songwriter, Maddison Cunningham. Secure your tickets early and prepare to be swept away by the music of the one and only Hozier.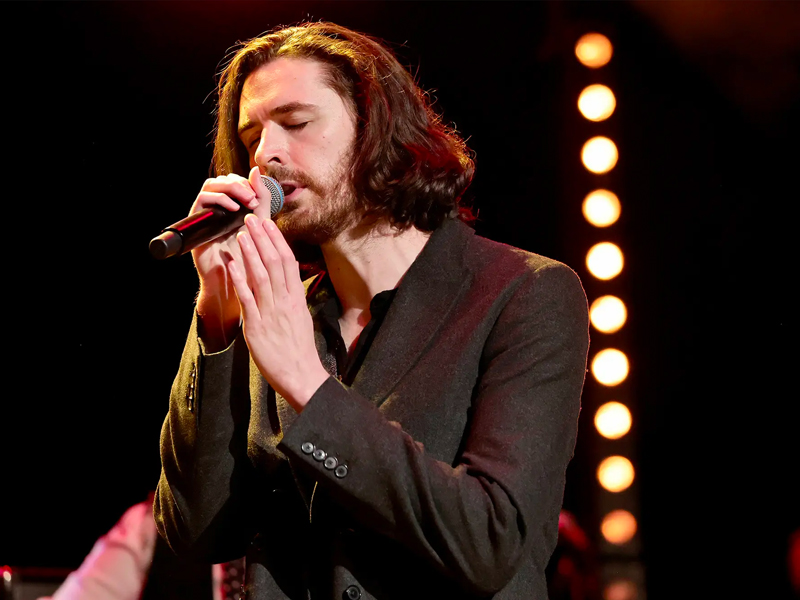 Andrew John Hozier-Byrne, popularly known as Hozier, is a contemporary folk phenomenon. His slow and soulful tunes, usually played using a rhythmic guitar, continuously make waves. His songs that contain intimate lyrics about themes of religion and literature make you feel at home, leaves you gasping for more, and make you think. Tinkering with Blues, rock, soul, folk, and R&B genres, he has captured hearts and will continue to do so.
Hozier grew up in County Wicklow, Ireland. His father was a blues drummer. Later, he would follow in his father's footsteps and began playing with a band at age 15. Continuing his passion for music, he pursued a degree in music in college but prematurely dropped out to record songs. After this, he was involved with a chorale group named Anune for six years. Then came 2013, the year he wrote "Take Me to Church," the song that put his name on the international radar. With substantial initial success, he followed with the EP "Nina Cried Power" and a number-one hit album entitled "Wasteland, Baby!" This year, he released a searing EP, "Eat Your Young."
On his "Unreal Unearth Tour," Hozier brings his soulful songs to the Budweiser Stage on Tuesday, September 19. "Love, Lose, Remember" singer Madison Cunnigham will be this concert's opening act. Book tickets now to see them live!