Budweiser Stage | previously Molson Canadian Amphitheatre
Known for its commitment to providing outstanding entertainment from the world's top talent, Molson Amphitheatre is outdoing itself this time, as it brings you one of the biggest names in Alternative Rock! Green Day & Catfish and The Bottlemen will be here on Friday 18th August 2017!
Green Day are taking to the road for an exciting Summer tour and you can grab the chance to be there – tickets are on sale NOW, but not for long!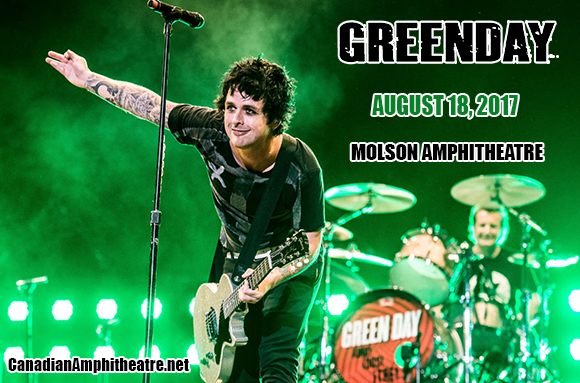 American Punk act, Green Day first hit the ball running in the late 1980's as they formed as a duo – lead vocalist and guitarist that has become a name in his own right, Billie Joe Armstrong and Mike Dirnt on bass. Four years later the line-up was complete and turned into what we all know and love today with the added drummer, Tre Cool.
The 1990's brought them into the limelight slowly from the underground Punk scene into the mainstream. The 2000's saw their incredible albums take over music channels and become the band that every teenager at the time would blast on their headphones and speakers in their bedrooms at home!