Budweiser Stage | previously Molson Canadian Amphitheatre
The 90s and 2000s rock mean high-caliber music. Bringing us back to the golden era of alternative metal, grunge, and heavy metal, Godsmack is ready to serve sizzling music with adrenaline-inducing guitar riffs, bass drops, and spirited vocals. There is a big event to look forward to as they headline a heavy-hitting North American tour this year. Toronto fans will surely feel enraptured as the band blows the roof off Budweiser Stage on August 8! Prepare yourselves for a night of head bangs, arm thrusts, and air guitars as they transport you on a wild ride back to the good old rocking days. You will remain in high spirits through the night as they perform their best classics like "Voodoo," "Straight Out Of Line," "Keep Away," "Somethin' Different," and more. Also, there is so much to expect from their newest album, "Lighting Up The Sky." To take the energy on a higher notch, Staind comes to play too. Bringing with them powerful bangers, you get to experience their metal rock and hip-hop combined music. Buy tickets now!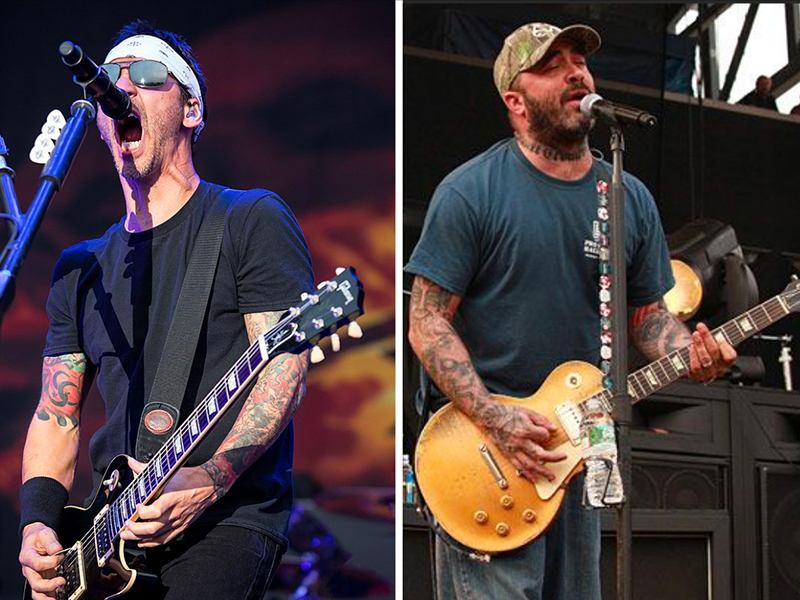 If you are looking for bands like Metallica and Alice in Chains, take some time to listen to Godsmack, and you will surely be blown away by how enigmatic their hard rock is. If this is your cup of tea, there is so much to choose from their discography, which is filled with records from eight albums.
A mainstay in the Post-grunge, hard rock, nu-metal, alternative metal, and heavy metal, the band has grown so much since their establishment in the 90s. The band was specifically created in 1995. Built by Sully Erna, they first introduced themselves as Strip Mind and performed in many local venues in Lawrence, Massachusetts. Three years after, they were signed with Columbia Records and released their self-titled album. Building their career slowly, their trajectory went up a notch after their debut album went gold in 1999.
They approached the 2000s with another album release entitled "Awake." It was an expected hit, reaching the sixth top spot of the Billboard 200 while also receiving a Grammy nomination. In 2002, they got one of the best opportunities an artist can receive: making music for a movie. In the movie The Scorpion King (a prequel to The Mummy franchise), their song "I Stand Alone" was added, which became their biggest single in history. In the subsequent years, they produced six more albums, with "Lighting Up the Sky" as the most recently released. Currently, the band includes Sully Erna, Robbie Merrill, Tony Rombola, and Shannon Larkin.
Also rising in the 90s, Staind prides itself on its metal rock genre infused with hip-hop, making them stand out among the many rock bands of the 90s rock era. Their sophomore album, "Dysfunction," signified a huge step up in their career. This record became the top favorite in Billboard's Heatseeker Charts in 1999. In 2002, "Break the Cycle" came out and became their best album, receiving five platinum certifications and a top 5 peak on the Billboard Hot 100 chart. After this success, they released four more albums. Currently, their lineup includes Aaron Lewis, Mike Mushok, Johnny April, and Sal Giancarelli.
These 90s rock bands will be touring North America this year. See them live at the Budweiser Stage on Tuesday, August 8! Get your tickets now.