Budweiser Stage | previously Molson Canadian Amphitheatre
This summer, award-winning country music artist Eric Church embarks on the season's most in-demand tour! The massive outing, titled The Outsiders Revival Tour, will send the acclaimed singer-songwriter and his all-star guest performers across 26 major cities, including a stop in Toronto, Canada! On this run, Eric Church, a.k.a. The Chief, will deliver his biggest hits at the city's most iconic entertainment venue, the Budweiser Stage, on Thursday, 6th July 2023! The Chief is actually known for making live concerts exciting again. So prepare for unpredictable marathon sets and many surprises! Quickly score tickets now to see Eric Church and his special guests at the Budweiser Stage!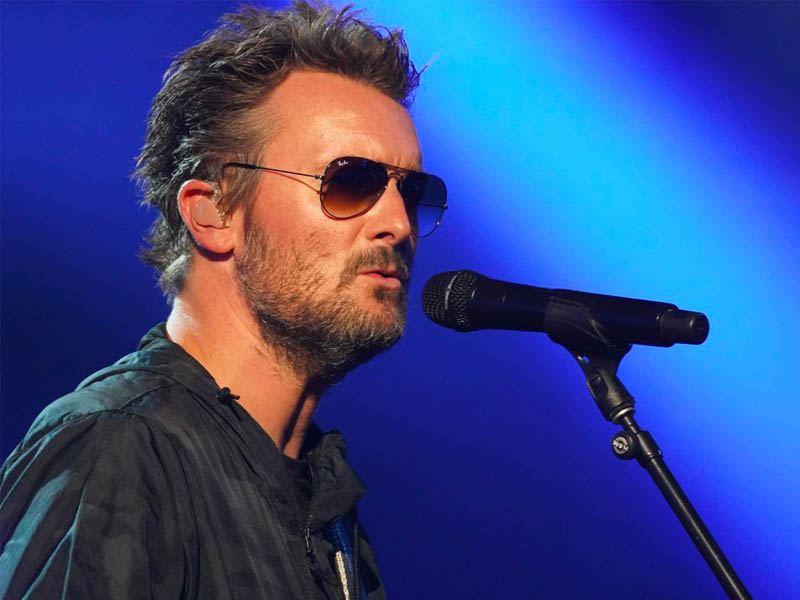 If you're a country music fan, seeing a live concert featuring the one and only Eric Church is an official rite of passage. The Chief is known for his critically-acclaimed shows, making him one of North America's most successful touring artists. Last year, Church was awarded Top Country Tour Honouree by the Billboard Music Awards. Since 2019, Church has averaged 14,000 tickets sold per arena show. His last outing, The Gather Again Tour, covered 55 performances throughout North America and was regarded as the most extensive tour of 2021 and 2022.
The relentless performer has always brought incredible showmanship where he goes. "When I approach touring, I'm always inspired by a new experience, a new way to gather, to express ourselves sonically and visually. Whether it's solo, in the round, double down; being able to bring a different perspective has always brought out our best creatively," Church mentioned in a statement. This 2023, he brings a phenomenal line-up and will perform mostly in amphitheaters and outdoor venues. "Well, we have never done an outdoor summer tour. Never headlined amphitheaters. Never brought a summer experience to your town that featured artists we want to share the summer with. Until now. See you in the season of sunshine with some fellow outsiders that shine brightest when the sun goes down."
Since emerging in 2005, Church has sold a total of 14 million tickets, and his concerts grossed over 300 million dollars. He has ranked number 110 in Pollstar's Top 150 global tour earners since 1980. Catch Eric Church this summer by securing tickets to his guaranteed phenomenal live set at the Budweister Stage in Toronto. The show also features renowned artists Koe Wetzel and Shane Smith and the Saints!