Budweiser Stage | Toronto, Ontario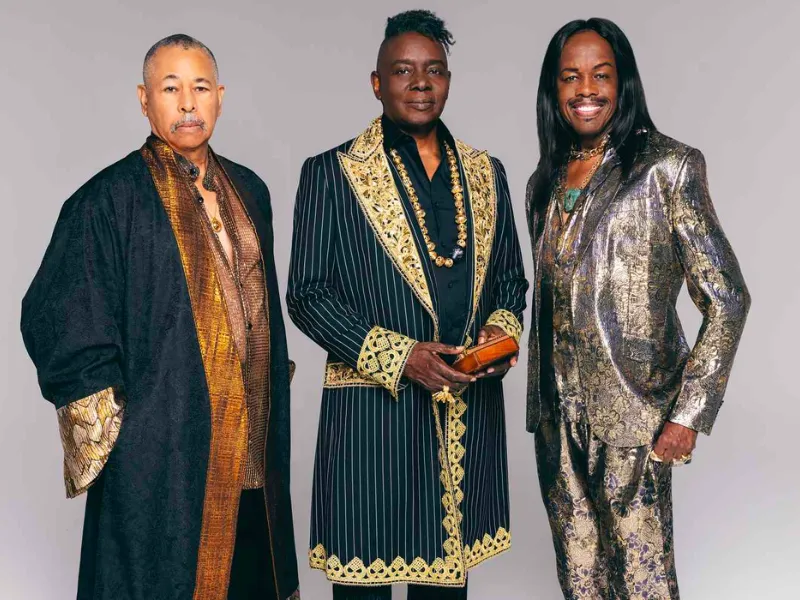 The music legends Earth, Wind & Fire and Chicago have just announced an epic comeback. The official return of their renowned co-headlining tour has been planned out and it's set to kick off this 2024. Dubbed as the Heart & Soul 2024 Tour, this North American trek will see the two groups in various stages across the content. If you're a fan from Toronto, Ontario, you're in luck because the show is headed straight to your city!
Catch Earth, Wind & Fire and Chicago as they take on the Budweiser Stage on Tuesday, the 23rd of July, 2024. If you're a fan of these two, this is a concert you wouldn't want to miss. So, mark your calendars because this is the show of a lifetime!
Get your tickets to see Earth, Wind & Fire and Chicago in Toronto today. Tickets are on sale right here. If you want to reserve your spots at the show, hit that 'GET TICKETS' button before it's too late!
About Chicago: Chicago was formed in Chicago, IL in 1967. They are the first American band to hit up Billboard's Pop Top 40 in six straight decades! They're basically the top dogs in Billboard's Hot 100 All-Time Top Artists. In over 56 years of rockin' out, Chicago has sold a whopping 100 million records, making them one of the all-time best-selling music groups.
These dudes call themselves a "rock and roll band with horns." The title is fitting since they've got this killer blend of pop and rock that's totally their own vibe. You've probably jammed to some of their hits like "Make Me Smile," "25 or 6 to 4," "Saturday In The Park," and "Does Anybody Really Know What Time It Is?" Seriously, the list goes on!
Since their formation, they've scored 21 Top 10 singles, 5 back-to-back Number One albums, 11 Number One singles, and 5 Gold singles. Chicago's got a shelf full of awards too. They've been awarded two Grammys, two American Music Awards, a Grammy Lifetime Achievement Award, and a spot in the Rock and Roll Hall of Fame.
About Earth, Wind & Fire: Back in 1969, the musical genius Maurice White cooked up this powerhouse named after the elements from his own starry charts. It's like, astrology meets soul, man. Earth, Wind & Fire carved out a history so epic, it's gonna echo through the ages. With eight number one hits, over 100 million albums sold worldwide, it's safe to say that these guys are the real deal. They've dropped a whopping 23 albums, and guess what? Eight of those went Double Platinum and rocked the Top 10 charts. That's how you become one of the best-selling artists ever.
Their music isn't stuck in the past – it remains relevant 'til today. Just like their name suggests, Earth, Wind & Fire's tunes are as resilient as the elements. From the funky "Let's Groove" to the timeless dance anthem "September" to the heartstring-puller "Reasons," their hits are basically the soundtrack to life.
When these two join forces for a co-headlining tour, you just know that it's going to be absolutely epic. Don't miss out when the Heart & Soul 2024 Tour lands in your city! It's going to be a blast to the past - filled with some of the most iconic songs ever written.
Tickets are on sale right now - secure yours before it's too late!