Budweiser Stage | previously Molson Canadian Amphitheatre
The seasoned country hitmaker Dierks Bentley will perform at the Budweiser Stage on Thursday, June 1, 2023, alongside Jordan Davis and Molly Tuttle. Grab some tickets and come out to see your favorite American Country singer and hear his latest, tenth studio album, and No. 1 hit album in Canada, live! It's all-new music, a whole new set and some absolutely awesome guests, plus, Canada gets it before anybody, that's right, grab your tickets here for the fist Dierks Bentley gig of the year!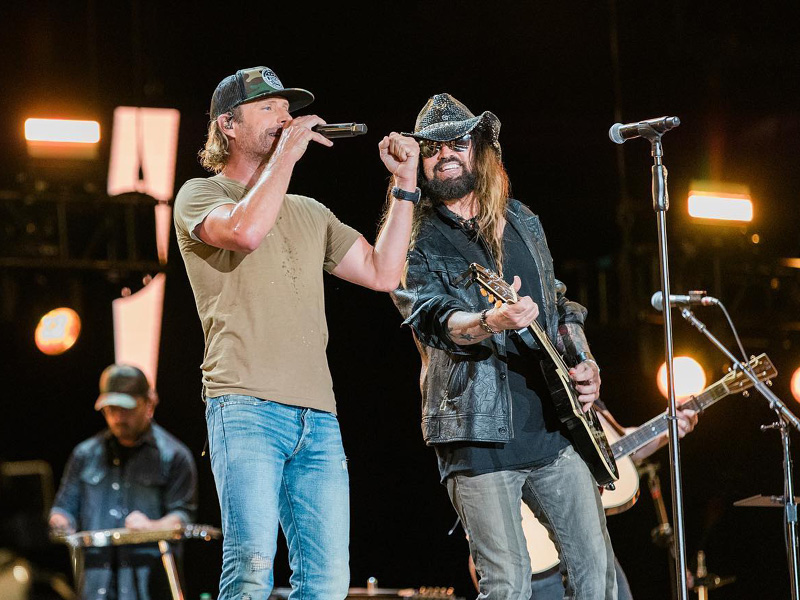 "I've been waiting as patiently as possible for the time when we could tell our fans about this tour, and I'm happy the moment has arrived," Bentley says in a press statement announcing the tour. "With new music, a whole new set and vibe along with incredible musicians and singers to share the stage with… I can honestly say I think this will be our best tour ever. Jordan Davis and I have been talking about touring for a long time, and he's just killing. Not to mention, the list of artists that we will be touring with is so exciting for me as a fan of all their music. I will be side stage every night taking it all in alongside the fans on this Gravel & Gold Tour."
More than two decades after releasing his debut studio album, the country singer is still pursuing his aspirations by creating new music and playing at sold-out venues across the country. Gravel & Gold was released on February 24, 2023, and debuted at No. 14 on Billboard's Top Country Albums and No. 73 on the US Billboard 200, with the first single, "Gold," charting at No. 1 in Canada and No. 90 on the US Billboard 100, 11 on the Country airplay chart, and 22 on the Hot Country Songs chart. Ashley McBryde, Billy Strings, and bluegrass musicians Sam Bush, Jerry Douglas, Charlie Worsham, and Bryan Sutton all contribute to the record.