Budweiser Stage | previously Molson Canadian Amphitheatre
As one of country music's biggest superstars, Dean Brody has proven he is one of the most hard working names around, with his non-stop album releases throughout the last sixteen years! NOW the time has come for Dean Brody's live and exclusive headline performance at the Budweiser Stage on Friday 28th August 2020! You can now officially grab those tickets and get ready for one of the greatest highlights of the Summer season!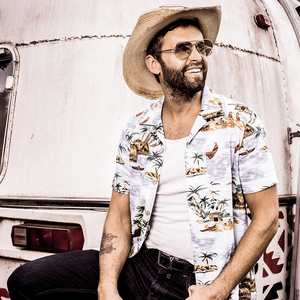 The amazing and groundbreaking Dean Brody has become one of Canada's most successful country artists and it's pretty clear to see why. With his vast collection of chart topping songs, Dean Brody has won over the hearts of so many music fans, not just within North America but all over the world. His sensational music has grabbed the attention from critics and reviewers alike and led him to gain an unbelievable sixteen CCMA Awards and two JUNO Awards! This mind blowing achievement showcases just how popular Dean Brody and his music is and how much of an impact it has had in the business.
After making a sign to Broken Bow Records in 2008, Dean Brody brought to the world his debut album which included the unforgettable single release "Brothers". The track, was a major hit for the artist as it became a Top 40 country hit in the US! This release transformed Dean Brody's career into a rising star and by 2010, Dean was back with his second album, Trail in Life. With so much excitement surrounding him, it only took another two years for him to create and release another impressive record and Dirt became his third record in 2012. The success didn't stop there as just another year later, Dean Brody dropped his FOURTH album Crop Circles… and the albums have kept on churning out ever since, with one almost every year.
Dean Brody grabbed the Fan's Choice, Songwriter of the Year and Top-Selling Canadian Single of the Year for "Bush Party". And has since been touring his incredible music to his dedicated fan base!
Now in 2020 – Dean Brody is getting ready to headline one of the largest and most iconic venues in the country, The Budweiser Stage on Friday 28th August! You can join him for one of the most exciting concerts of his entire career by booking your tickets right here, right now! Don't miss a sensational evening of pure joy and charisma!