Budweiser Stage | previously Molson Canadian Amphitheatre
Are you finally ready to start off your 2021 the right way? Book your tickets right now for the ultimate in Jam bands, The Dave Matthews Band are coming to the Budweiser Stage on Wednesday, June 23rd 2021 for the summer 2020 tour that never happened, so, buy your tickets here, right now! Never ever playing the same song list as they have before, never even playing the same songs twice the same way they have ever played them before, The Dave Matthews Band are true legends of the Jam.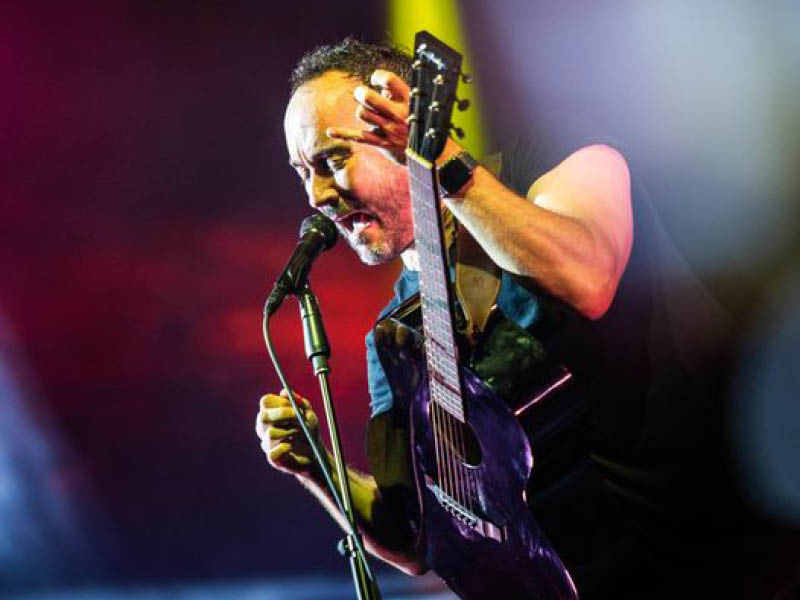 Bring a camera down when you come, The Dave Matthews Band are one of rock's most bootlegged bands, claiming college students trading these tapes in the early 1990s as a key reason for their current fame. Formed in 1991 in Charlottesville, Virginia, Dave Matthews Band became the ultimate Frat party band, touring campuses country wide and creating an absolutely solid fan base. In 1996 The Dave Matthews Band won the Grammy Award for Best Rock Performance for the song "So Much to Say" and their ninth album released in 2018, "Come Tomorrow", debuting at No. 1 on the Billboard 200, making DMB the first band in music history to have seven consecutive studio albums debut at the peak spot on the chart.
The Dave Matthews Band are led by the amazing singer-songwriter and guitarist David John Matthews, with original members, bassist Stefan Lessard and drummer and backing vocalist Carter Beauford. Joined in the 2000s by newish members, lead guitarist Tim Reynolds, trumpet player Rashawn Ross, saxophonist Jeff Coffin and finally in 2018 keyboardist Buddy Strong. The Dave Matthews Band is committing to plant a million trees as a collective effort and the band invites fans to join them by contributing to The Nature Conservancy's "Plant A Billion" campaign, a major reforestation effort with a goal of planting a billion trees across the planet.