Budweiser Stage | previously Molson Canadian Amphitheatre
The marquee at the Budweiser Stage will flash "Dallas Smith – Some Things Never Change Tour", on Thursday 30th June 2022. The reigning CCMA Awards Entertainer of the Year who also premiered his brand-new single "Hide From A Broken Heart" dropped this delightful news on the details for his long-awaited return to the road. The country-rock singer who has burned the charts with his hot hit singles is expected to fire up the stage with his signature hits like "Tippin' Point," "A Girl Like You," "Somebody Somewhere," "What Kinda Love," "Slow Rollin'," "Wastin' Gas", and many more! Check out Dallas Smith and get easy and quick access to tickets to his 2022 show by clicking on the 'Get Tickets' link on this site. Lock in your seats and book your tickets now!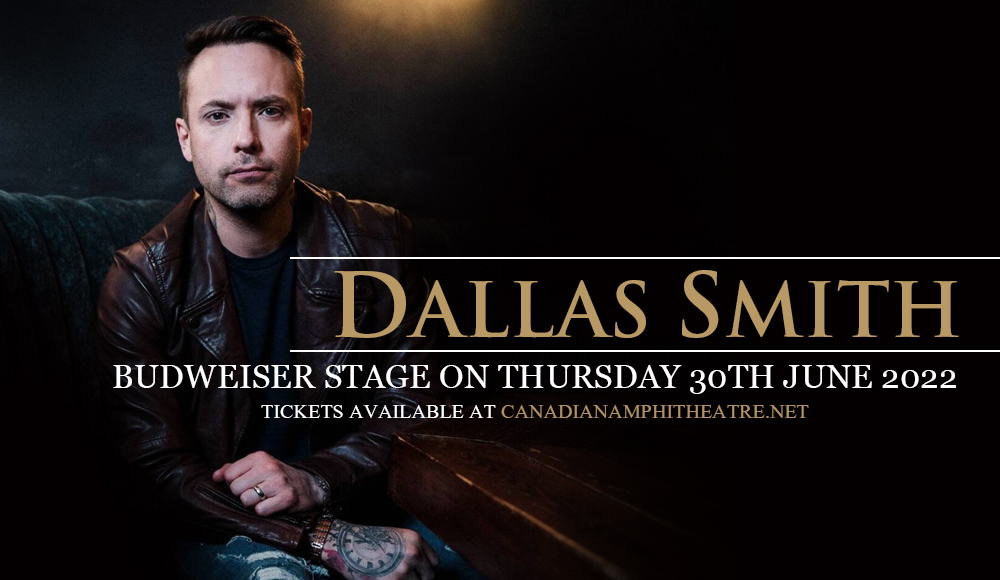 Painfully shy and reluctant singer-songwriter who grew up influenced by The Beatles and female country singers Reba McEntire and The Judds, is now reigning CCMA Awards Entertainer of the Year awardee. Indeed, Dallas Smith has come a long way and continues to move in leaps and bounds, as he is the current record holder of most #1 hits among all Canadian artists on Billboard's Canada Country chart, at eleven. Smith started to gain recognition as the lead singer of the alt rock group, Default. 2012 saw him shift gears in his career as he opted to go solo and released his solo debut album "Jumped Right In". It was a leap of faith that yielded five tracks that took top positions in the Canadian Hot 100 chart, along with a nomination at the 2013 Juno Awards for Country Album of the Year.
Canada's pride and joy is also the source of elation for country music fans in many parts of the world. Dallas Smith tells his story from this side of town and brings it to the Budweiser Stage on Thursday 30th June 2022. Don't miss it!