Budweiser Stage | previously Molson Canadian Amphitheatre
EVENT RESCHEDULED TO SATURDAY 27TH MAY 2023. Originally Wednesday 14th September 2072. All original tickets are still valid!
Something So Strong is coming to Toronto, Canada, this Wednesday, 14th of September, as our favorite rockers from Down Under take Budweiser Stage by storm in a concert that will surely be one for the books. Join the founding members of Crowded House in making the Canadian leg of their "Dreamers are Waiting Tour" a memorable one. Sing along to the band's career-defining hit tracks such as "Don't Dream It's Over," "Something So Strong," "Weather With You," "It's Only Natural," and many more! Grab your tickets for the show, as this is one of the only two Canadian shows they'll have on the entire tour! So mark your calendars, click on the "Get Tickets" button, and prepare for a memorable night with one of the best-selling bands of all time! Order your tickets now!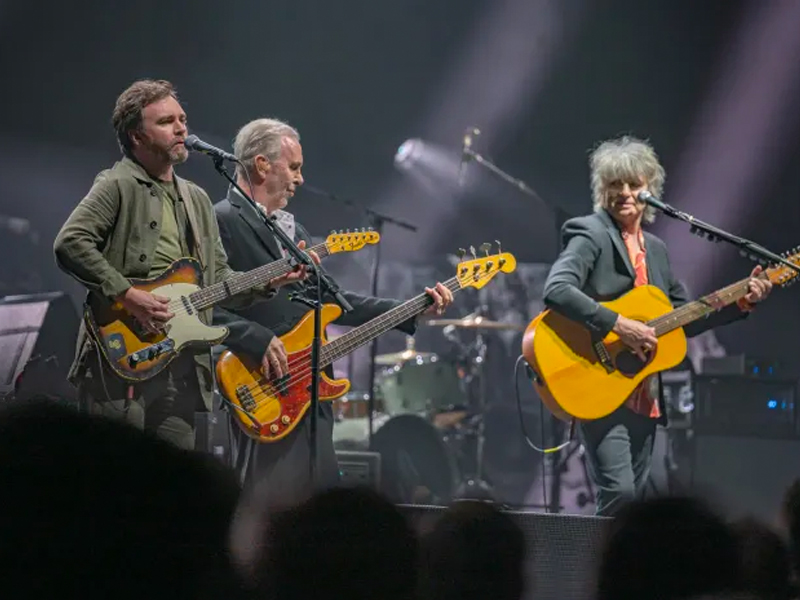 With a significant number of hits under their belt, Crowded House is probably one of the most successful Australian bands of all time. They did not only make it big in Australia and New Zealand but also in the US and UK. They are known for many massive hits, which solidified their place among the sea of rock bands in the 80s and 90s. Their hit tracks "Don't Dream It's Over," "Don't Stop Now," "World Where You Live," "Something So Wrong," and "Weather with You," among many others, made them a household name among fans who are enthralled by the band's high-quality songs that combine irresistible melodies with meticulous lyrical detail.
The band thrived successfully from 1985 to 1996, enjoying consistent commercial and critical success in New Zealand and Australia. Their self-titled debut album reached number 12 on the US Album Chart in 1987 and provided the Top Ten hits "Don't Dream It's Over" and "Something So Strong." Their tunes also resonated among fans in South Africa, the UK, and the rest of Europe, as their succeeding albums made a significant amount of sales. Thanks to their massive hits "Fall at Your Feet," "Weather with You," "Distant Sun," "Locked Out," "Instinct," and "Not the Girl You Think You Are."
Crowded House disbanded in June 1996 and did a string of farewell concerts, including the "Farewell to the World" concerts in Melbourne and Sydney that same year. In 2006, the group re-formed with drummer Matt Sherrod and released two further albums (in 2007 and 2010), reaching number one on Australia's album chart. Crowded House has sold over 15 million albums worldwide and was inducted into the ARIA Hall of Fame in 2016.
This year, the band is back after years of taking a hiatus from touring. The band announced its North American Tour with a new lineup of members. Founding members Neil Finn and Nick Seymour, along with producer/keyboardist Mitchell Froom, guitarist and singer Liam Finn, and drummer Elroy Finn, will embark on a 21-date outing in September. The itinerary includes shows in Philadelphia, New York, Boston, Toronto, Nashville, Denver, and Los Angeles, among other cities, before wrapping in Vancouver on October 3rd.
You can catch the band's stop at the Budweiser Stage this September 14 to enjoy their timeless music. Tickets are now on sale, and you can get yours here by clicking the "Get Tickets" button.