Budweiser Stage | Toronto, Ontario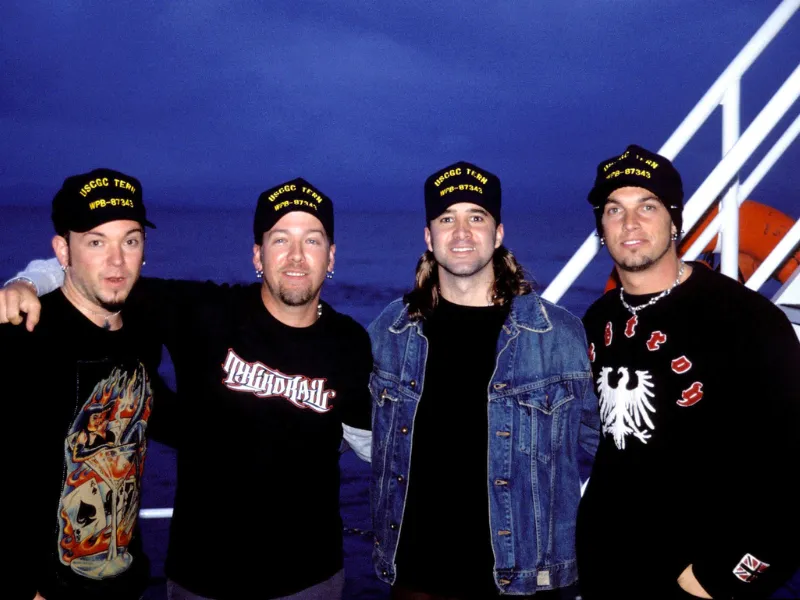 Brace yourselves for the ultimate rock reunion of 2024! Creed just unveiled plans for a North American reunion tour and it's going to be the biggest rock concert next year. This tour marks the band's return to the road after over a decade and fans can finally rejoice about their comeback. The tour is stopping in Toronto, Ontario, so fans in the area need to prepare!
Creed will rock the venue at the Budweiser Stage on Tuesday, the 30th of July, 2024. Adding more spice to the show are supporting acts Big Wreck and Finger Eleven! If you've been waiting for a Creed comeback for quite some time now, this is finally your opportunity to catch them live once again.
Purchase your tickets to see Creed in Toronto today! Tickets are selling fast and you would not want to miss your chance to come to the show!
Hailing from Tallahassee, Creed emerged onto the rock scene in 1994, bringing together the talents of Scott Phillips, Stapp, Mark Tremonti, and Brian Marshall. The band became a prominent figure in the late '90s and early 2000s post-grunge movement. They also released three consecutive multi-platinum albums - and they definitely left a mark on both fans and the industry.
With more than 1 billion streams on Spotify for iconic tracks like "Higher," "My Sacrifice," "One Last Breath," "With Arms Wide Open," and "My Own Prison," the legacy of Creed continues to resonate. And now, after an 11-year hiatus, they're ready to hit the road once again for the Summer of '99 tour!
Brace yourselves for an epic comeback! Creed is heading on a 40-city North American tour, breaking an 11-year hiatus from the road. Presented by Live Nation, the Summer of '99 Tour kicks off in July in Wisconsin and concludes in September in New Jersey. The news sent waves of excitement through the band members. They all can't wait to reunite and hit the stage together once again.
"I feel like I'm as strong as I've ever been vocally, and looking forward to sharing the stage with the guys again," frontman Scott Stapp said in a statement to Billboard. "The fans have clearly let us know they feel it's long overdue. I want to give them what they deserve. I'm ready to bring it."
Meanwhile, guitarist Mark Tremonti said, "Summer of '99 and Beyond Festival in San Bernardino is going to be so special for all of us. It is giving us a chance to bring performances from the cruises and tour together in one location. That show is going to be a highlight for us next year."
When Creed lands in Toronto, you just know they're going to give all the fans everything they've been missing! Making it even better is that Big Wreck & Finger Eleven are joining them as the supporting act. This is sure to be a massive rock concert for the book! So, if you want to attend the show, secure your tickets before it's too late!