Budweiser Stage | previously Molson Canadian Amphitheatre
Time to bring out your sunglasses and wear them on this unforgettable night. The guy in shades is back! Eighties' pop-rock icon Corey Hart is back to prove to his fans that he will never surrender his enduring power on the live stage as takes on a cross-country tour. His bustling tour itinerary includes this much-anticipated show at the Budweiser Stage on Friday 14th June 2019. Hart's most ardent long-time fans are equally determined and will never surrender until they get the best seats in the house. Beat the clock before it strikes 'sold out'. Book your tickets now!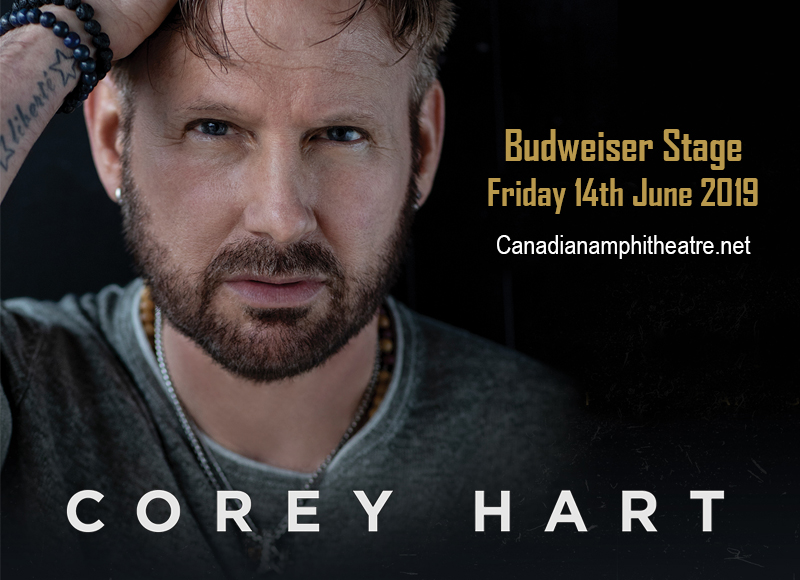 Don't mess around with this guy in shades because he means business. Corey Hart is back in business on a cross-country tour. His most loyal fans who never surrendered their hopes that Hart would be back on the live stage after a 20-year hiatus, are all giddy and raring to get out there sing along to his biggest hits: "Sunglasses at Night", "Never Surrender" , "It Ain't Enough", "Can't Help Falling in Love", "Boy in the Box", and many more.
Well, the feeling is mutual…
"I am very excited! …This is an exciting day for me. I am going out on tour, my first in 20 years, and releasing my first album in 20 years."
Canadian-born Corey Hart's initial foray into the limelight was when he once performed for the great Tom Jones and competed in the World Popular Song Festival. His debut album "First Offense" gave him his breakthrough single "Sunglasses At Night". From the time he wore those shades, the future shone brightly for Hart as he became a global phenom that sold more than 16 million records worldwide.
Corey Hart's music was one of the defining soundtracks of the eighties. With hordes of fans looking forward to relive those times, tickets will definitely fly off the shelves. Don't miss this, get your tickets now!