Budweiser Stage | previously Molson Canadian Amphitheatre
Two of Tennessee's greatest exports, just happen to go hand in hand, Country music and Whiskey, and now you get to try one of the finest vintages out there, as Chris Stapleton comes to Budweiser Stage on Friday, August 18th 2023 for his annual American Roadshow. This year Stapleton brings along two very special vintages, Marcus King & The War and Treaty. Get your tickets here and get ready for the smoothest, sounds in American Country with just the slightest hints of rock and a clean blues aftertaste… American Country, the way it's supposed to be enjoyed, live!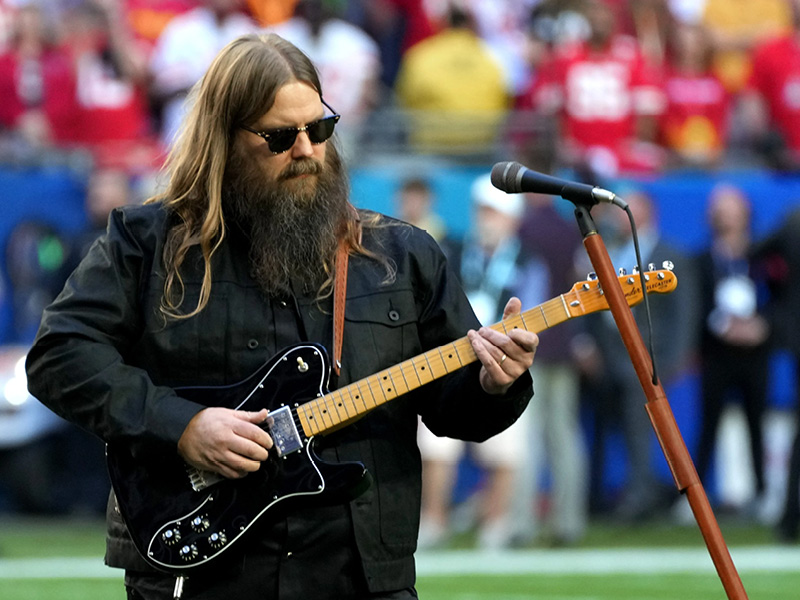 In 2001, Stapleton relocated to Nashville, Tennessee, to pursue a degree in engineering at Vanderbilt University, but dropped out to pursue a career in music. With over 170 composing and co-writing credits, he has since become one of the most prolific songwriters. Many musicians, including Adele, Kelly Clarkson, Brad Paisley, Dierks Bentley, and Taylor Swift, have included his songs on their albums. He has also collaborated with Vince Gill, Peter Frampton, Sheryl Crow, and Ed Sheeran, among others.
Stapleton has received numerous awards and nominations. Eight Grammy Awards, ten Academy of Country Music Awards, fourteen Country Music Association Awards, five Billboard Music Awards, and two iHeartRadio Music Awards have been bestowed to him. His work as a composer has earned him nine ASCAP Country awards, including the Vanguard Award. In 2019, the Academy of Country Music named Stapleton the first artist-songwriter of the decade. Billboard awarded his album Traveller the Best Country Album of the Decade.
This year, Chris Stapleton performed the national anthem before Super Bowl 2023 in Glendale, Arizona, to tremendous acclaim, following Sheryl Lee Ralph's "Lift Every Voice and Sing" and Babyface's "America the Beautiful." "Man, it felt wonderful. It certainly did," Stapleton stated on Entertainment Tonight after the performance. "The energy was good, and the crowd was hyped up for the game, so that kind of gets you ready to go." "Chris Stapleton is the greatest singer of all time, and you can't change my mind." said Parker McCollum, a country music artist.