Budweiser Stage | previously Molson Canadian Amphitheatre
The impressive Alternative metal group – Breaking Benjamin are a popular band to catch on the live music scene! And fans can get excited as this coming summer season, they have announced they will be hitting the road! Book your tickets for a once in a lifetime display as Breaking Benjamin rock the Budweiser Stage, along with special guests on Monday 2nd September 2019!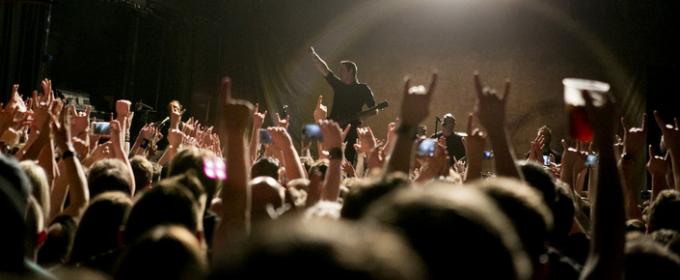 As they first started the group in 1999, friends Benjamin Burnley and Jeremy Hummel put their guitar, vocals and drum skills to work and crafted a band that would stay steadily on the music scene for time to come. With their first line-up they created albums and released them to the world, these included Saturate in 2002 and We Are Not Alone in 2004. Within these crucial few years, they took to the stage and gave some incredible performances.
With line-up changes over the years, Breaking Benjamin have never stopped trying to focus on what matters most – making music to be proud of. Throughout the years, BB have released a whopping six records including their 2009 release of Dear Agony which hit the number 4 position in the charts almost immediately and gave them gold certification within just a year. The album also included other chart topping tracks such as their single "I Will Not Bow" which topped the charts at number one on the Mainstream Rock Songs and also wen't platinum in 2015. Other songs from the record including; "Lights Out" and "Give Me a Sign" also hit the top 10 and were rightly so credited gold certification the same year!
Despite line up changes throughout the year, Breaking Benjamin have remained to be one of the most consistent bands on the entire scene and it's pretty clear to see that lead vocalist, Burnley has had something to do with it! With their sheer dedication to their fan base + impeccable songwriting skills has showcased just how good they really are.
Breaking Benjamin have released RIAA-certified platinum records, two gold records, and several certified singles, including two multi-platinum, two platinum, and five gold!
2019 is shaping up to be another incredible and unforgettable year for the band – if you love their music then be sure to head down to your local venue as they give the performance of a lifetime! Tickets are available to book above today.